Comics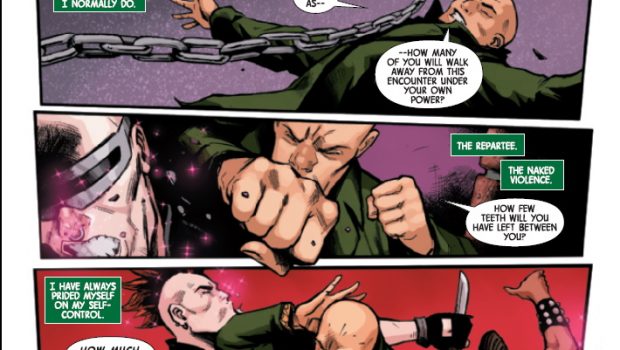 Published on September 25th, 2022 | by Tim Chuma
Strange #6 (2022) Review
Summary: OK I guess, I am waiting for the Wong and Madisynn one-shot at this point.
Wong is dealing with memory loss due to some external force and is still looking for the hideout of the Blasphemy Cartel. He winds up at the bar with no doors and eventually goes to Jean Gray for help even though he knows it will hurt him.
This was an interesting one as Wong does not often get to be front and centre in these stories and he does not even use magic in this one that much and relies on his martial arts training to take down the gang that tries to take him on who were "hopped up on pixie dust".
Another story that relies on you knowing what has happened before to get the most enjoyment out of it. There are a bunch of intersecting storylines at this point so you must either be prepared to read them all or not really know what is going on most of the time.
I am looking forward to the inevitable Wong and Madisynn one-shot after the popularity of those two characters together in the She-Hulk Disney plus streaming show.
As for this one I would get this if you are a fan of the character or have been following the storyline up to this point.
Comic details:
Writer: Jed Mackay
Penciler: Lee Garbett
Cover Artist: Lee Garbett
Publisher: Marvel
Published: September 21, 2022