Comics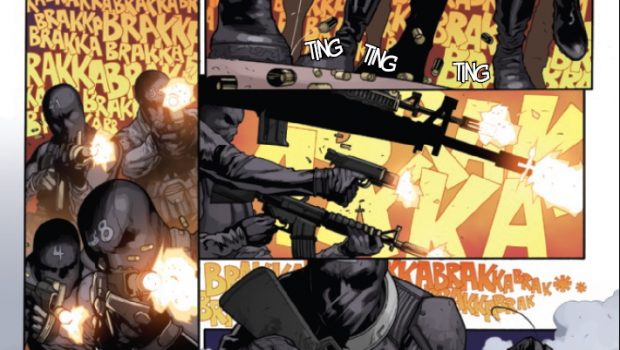 Published on June 7th, 2022 | by Tim Chuma
Strange #3 Review (2022)
Summary: This is fine if you are already familar with the story otherwise you need to do some research or go back and read the wiki.
Clea Strange has been monitoring a situation where someone has been preying on the citizens of New York citizens and decides to try and stop it when she finds one of their cells. They think they have the upper hand on her but are proved very wrong. There is a much bigger scheme in play that Clea Strange trying to work out.
This was interesting but it felt like you needed to know a lot before going into this story. It does seem to tie into the Death of Dr Strange storyline somewhat as he is definitely not around in this version of the story and they say Clea is standing in for him.
The action does hold up well but it does seem strange that people think that someone who knows magic does not know magic from more than one dimension and would try to use guns on someone who could magic them away.
This is OK I guess but again I am not so keen on reading stories that require you to read a wiki beforehand. Your mileage may vary.
Comic details:
Writer: Jed Mackay
Penciler: Marcelo Ferreira
Cover Artist: Bjorn Barends
Publisher: Marvel
Published: June 01, 2022