Games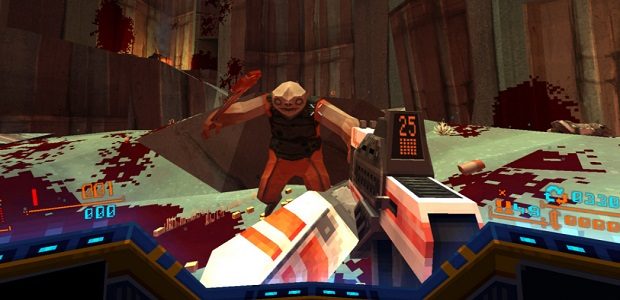 Published on December 12th, 2016 | by admin
STRAFE – Uber Gore Tech 2.0 Video
The folks at Devolver / Pixel Titans have released STRAFE – Uber Gore Tech 2.0 features video, highlighting all the ways blood and gore work within the game. Blood and gibs never fade away in STRAFE, so you'll be permanently leaving your mark on each level.
Highlights of Uber Gore Tech 2.0  include: Blood drips, blood impacts, sticky meat bits, tinting liquids and blood fire fighting. Check out the video for more features (click the image video above).
STRAFE is set to indiscriminately terminate everyone you know and love in early 2017, releasing on the PlayStation 4, PC, Mac, and Linux.
STRAFE – Uber Gore Tech 2.0 Video
YouTube: https://youtu.be/2N3VBrD7Kh4
Download: https://drive.google.com/file/d/0B6YzKgX8TbYuOHA4WlZib2xnUTA/view?usp=sharing
STRAFE – Game Pages
Steam: http://store.steampowered.com/app/442780/
PSN: https://www.playstation.com/en-us/games/strafe-ps4/