Games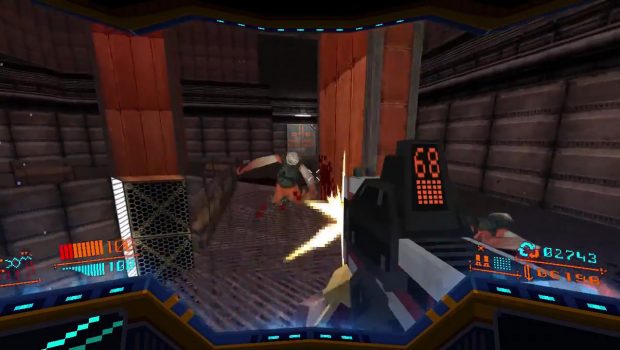 Published on May 10th, 2017 | by admin
STRAFE launches today – breaks the Hollywood jinx by releasing with a 'GOOD' game movie
Independent developer Pixel Titans and anachronistic game label Devolver Digital are thrilled to announce that STRAFE®, the much anticipated megahit video game from 1996, is available now on PC, Mac, and PlayStation 4 [http://strafe.devolverdigital.com].
As a Scrapper on an impossibly dangerous mission at the edge of the galaxy, you only have one life to navigate all the nightmarish terrains of STRAFE®. When you die, nothing will ever be the same again. STRAFE® is a roguelike first-person shooter pushing the limits of computer-generated photorealism and hardcore sci-fi action into unimaginable territory. With virtually no load times and infinite replayability, just choose your gun and be instantly blown away by face melting speed, endlessly challenging levels, and the upcoming modes like MURDERZONE, SPEEDZONE, and STRAFEZONE.
"STRAFE® changes everything you've ever known or will know about STRAFE®," said Devolver Digital CFO Fork Parker. "It's the next generation of the last generation and we're not all that sure gamers will be able to handle that sort of power."
STRAFE® is available now on PC and Mac via Steam, GOG, and Humble as well as on PlayStation 4 via PlayStation Network. Additionally, real fans that care about video games and aren't just fake fakers can purchase the game alongside a deluxe vinyl set from Laced Records or limited edition boxed sets through Special Reserve Games [http://strafe.devolverdigital.com].