Games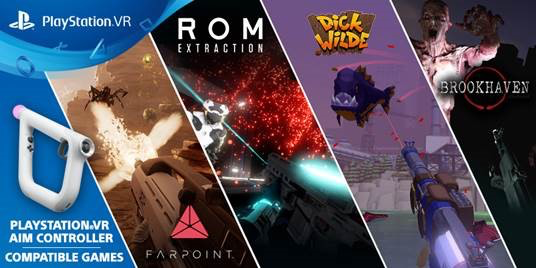 Published on May 15th, 2017 | by admin
The story behind the PS VR Aim Controller and its creation
With the upcoming release of the PlayStation VR exclusive shooter, Farpoint, this week on 17th May, 2017, Sony Interactive Entertainment has revealed more details about the PlayStation VR Aim Controller and the story behind its creation.
Launching alongside Farpoint, the new PlayStation VR Aim Controller is a sleek peripheral that seeks to become the standard-bearer for VR first-person controllers. The PlayStation Blog features a series of interviews with the creators of the new peripheral, including insights from the design team as well as the development team behind Farpoint and other upcoming titles.
Click here to watch and learn more about the PSVR Aim Controller development for Farpoint.
The PlayStation VR Aim Controller will be available in Australia, bundled with Farpoint for a recommended retail price of $129.95 AUD.
For all the latest PlayStation news, follow PlayStation Australia on Facebook, Twitter, Instagram and YouTube.