Comics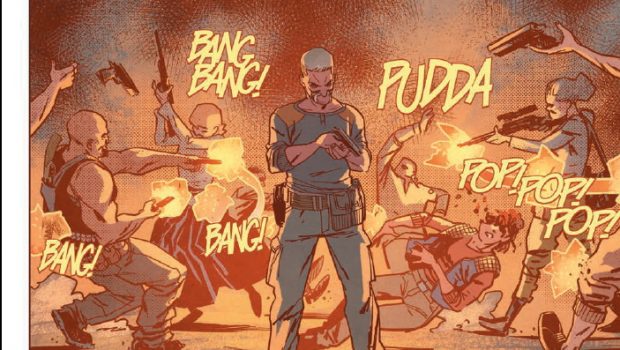 Published on May 20th, 2021 | by Tim Chuma
STILLWATER BY ZDARSKY and PÉREZ #7 (2020) REVIEW
Summary: Whatever is happening here relies on you knowing what has happened in the story so far so give this a miss if you are not already familiar with this series.
2
Something happened I guess?
In the town of Stillwater where no one can die the militia has taken control and blown a lot of things up. Some stuff is happening but I am lost and I don't know who is who or what is happening at this point.
If you are already a fan of this series then you would follow this better than I can.
The artwork is quite interesting and bloody and it does not shy away from showing the real effects of gunshots and people losing limbs. I did not even know that people could not die in the comic when I first read it and the characters just seemed to be throwing their lives away for no real reason.
It is a very strange read with people saying they could regrow limbs and a secret society of children living in a tree city that is introduced towards the end.
Coming into a series this late you really have no change of working out what is going on unless you want to go back to the start or wait for the trade paperback so you can read it all at once. Maybe wait for a while so you can get the entire story.
Comic details:
Writer: Chip Zdarsky
Artists: Ramón K. Pérez, Mike Spicer
Cover Art: Ramón K. Pérez
Publisher: Image Comics
Published: May 19, 2021