Events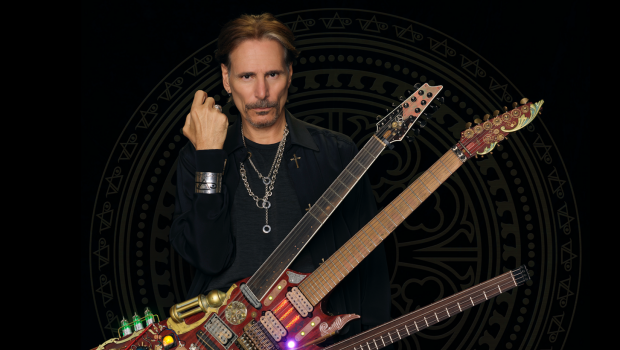 Published on November 10th, 2023 | by Daniel
Steve Vai Inviolate Live Review – Palais Theatre 09 November 2023, Melbourne Australia
Summary: Steve Vai is everything I expected him to be and more! If he ever graces the Palais theatre again, you can bet I'll be there!
Steve Vai, a legend of over 45 years experience. Rocked our shores last night as part of his Inviolate tour. And if you didn't leave the show with your ears ringing and your body numb from the thunderous vibrations, then you did it all wrong. It was a once in my lifetime chance to see an idol of mine from my teen years that I probably won't ever get to experience again. At age 63, Vai still has inhuman levels of talent and I will never forget the nights performances. Alas, stage lights have forever been the enemy of camera phones, thus my photos do little to pay justice to the amazing two and a half hours of pure rock, roll and guitar blues one could hope for.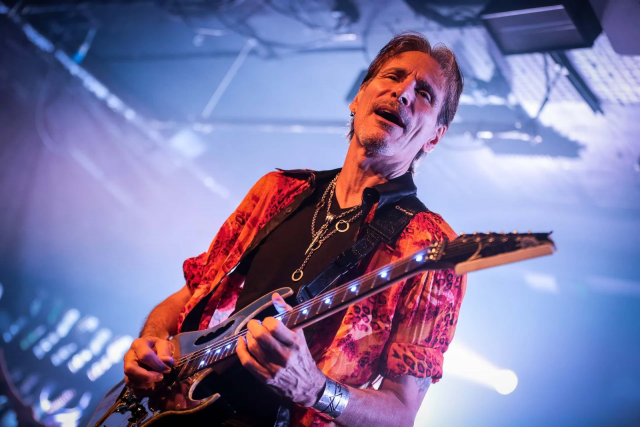 My first exposure to Steve Vai was around my mid teens, truthfully, I didn't hear about him the normal way one hears about musical artists. In fact, it was his work alongside Marty O'Donnell and Michael Salvatori on the Halo 2 soundtrack. Or more specifically, the Halo theme MJOLNIR mix, that caught my attention and awoke me to his rocking genius. It was after this, that I chased up a few tracks of his and quickly learned that Vai was no ordinary guitarist. Able to make the strangest sounds emanate from the musical instrument, make it sing, scream, even sound like an animal with the right tuning. No one I'd heard before, none that I've heard after, could hold a candle to the things Vai could do with a guitar.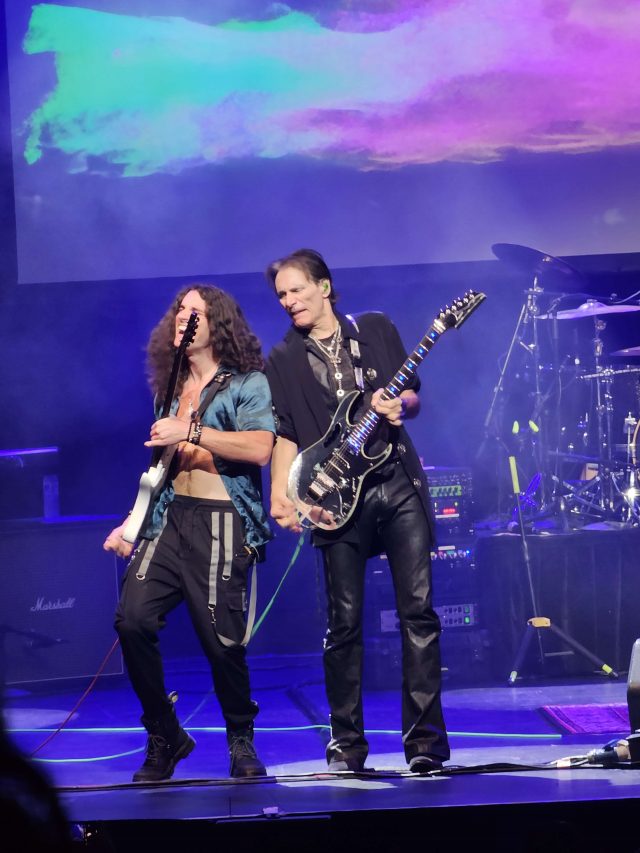 Steve is also incredibly humble, thanking the crowd after every couple of songs. Getting them engaged in his music making adventure, even going so far as to give the spotlight to his accompanying band mates for solos and more. He really made it feel like it was just a couple of blokes, having a jam session on stage. As though the audience's presence was as natural as the furniture in his own home. Musicians like Vai, bands, guitarists, bassist etc are all known to prefer to simply change instruments for a new song as it's simpler and faster than needing to tune on the fly or between each song. But never have I seen on musician cycle through as many guitars as I did last night. Vai's talents are not simply limited to metal or rock, though rocking out is what he's most known for. He's also incredibly skilled at putting a funky, rocky spin on blues music. I've heard some refer to it as Clutch or Blues Rock, where funky blues music meets rock ballads or metal. I like some styles of blues, usually in specific settings but I never thought I'd enjoy the sound of the two genres combined. But there it is.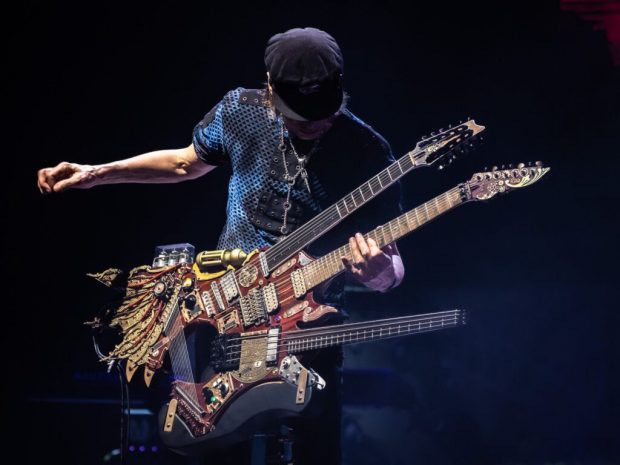 With a mammoth 18 tracks on the setlist and each track easily meeting or eclipsing five minutes, the two hours simply flew by. Some tracks segwaying into solos, whilst others blended into the next track. Back to back slammers, with nary a break between. Any breaks that were taken were cleverly covered up with one of the band mates  wowing the crowd with a solo. Every song was incredibly unique, was packed full of soul and featured no vocals, nothing but pure musical genius. There was even a song with the drummer played a didgeridoo, where else can you hear something like that mixed in with a crazy drum solo!
The reveal of the Hyrda, a massive, triple necked guitar was simply spectacular. And the sound, unlike anything I've ever heard before. I've never had the chance to hear a triple necked guitar before, but it's definitely not Vai's first time. He played it with the grace and precision of a lifetime expert, but of course he is. He's Steve Vai, one of the best guitarists in the world, mastering such a beast is child's play for this rock legend.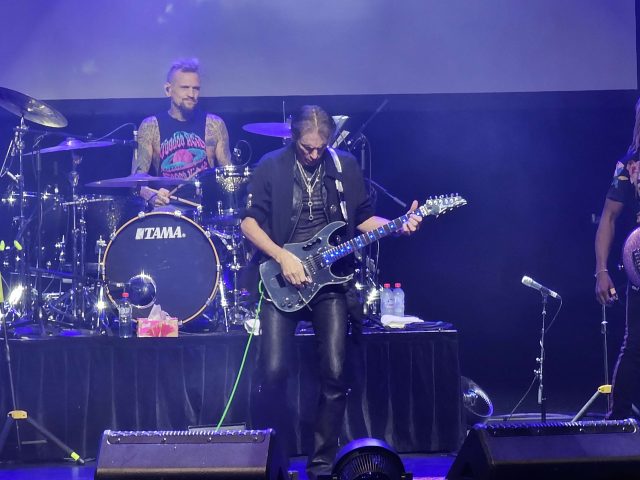 With a bar open until the end of the night and merch available for patrons. It really did have everything for a chill night of great tunes, cold brews and good vibes. If there was anything to say against the night would be the lighting, it's bad enough that phones really struggle to deal with the change in lighting, so all my photos came out like a wash of water colour paints. But the stage lights had a nasty habit of flashing me in the face, but that's a minor issue when the vibes were as good as they were. If Vai ever comes back down under, I implore you. Come see him before he hangs up the guitar for good! Check out the setlist below~
Avalancha

Giant Balls of Gold

Little Pretty

Tender Surrender

Lights Are On

Candlepower

Guitar Solo (Dante Unchained)

Building the Church

Greenish Blues

Bad Horsie

I'm Becoming

Whispering a Prayer

Dyin' Day

Drum Solo

Teeth of the Hydra

Zeus in Chains

Liberty

For the Love of God

Fire Garden Suit IV – Taurus Bulba (Encore)
Authors note: Some photos taken from my phone, others acquired from various sources. I do not claim ownership of photos not taken by myself.