Films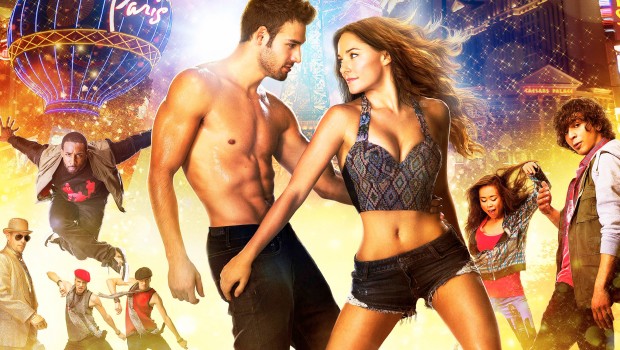 Published on October 15th, 2014 | by Admin
Step Up: All In (3D) – Film Review
Reviewed by Tony Phan on October 13th, 2014
Universal Pictures presents a film by Trish Sie
Written by John Swetnam and Duane Adler
Starring: Ryan Guzman, Briana Evigan, Adam Sevani, Misha Gabriel Hamilton
Music by Jeff Cardoni
Cinematography: Brian Pearson
Edited by Niven Howie
Rating: PG
Running Time: 112 minutes
Release Date: September 11th, 2014
The sunshine season is upon us, and you know what that means – another dance movie complete with corny subplots, sappy romances, unoriginal dialogue and somewhat exciting choreography.
When Sean (Ryan Guzman) and his dance crew, The Mob, fail to make it big in Los Angeles, the place where showbiz dreams are supposed to come true, they ditch their leader to return to their Miami home. With an upcoming international dance battle being held, there are big bucks up for grabs. Sean will do whatever it takes to win, forming a new crew with the help of characters from previous Step Up instalments, such as the persevering Andie West (Briana Evigan) and the newly muscled Moose (Adam Sevani). Sadly, no Channing Tatum is in sight.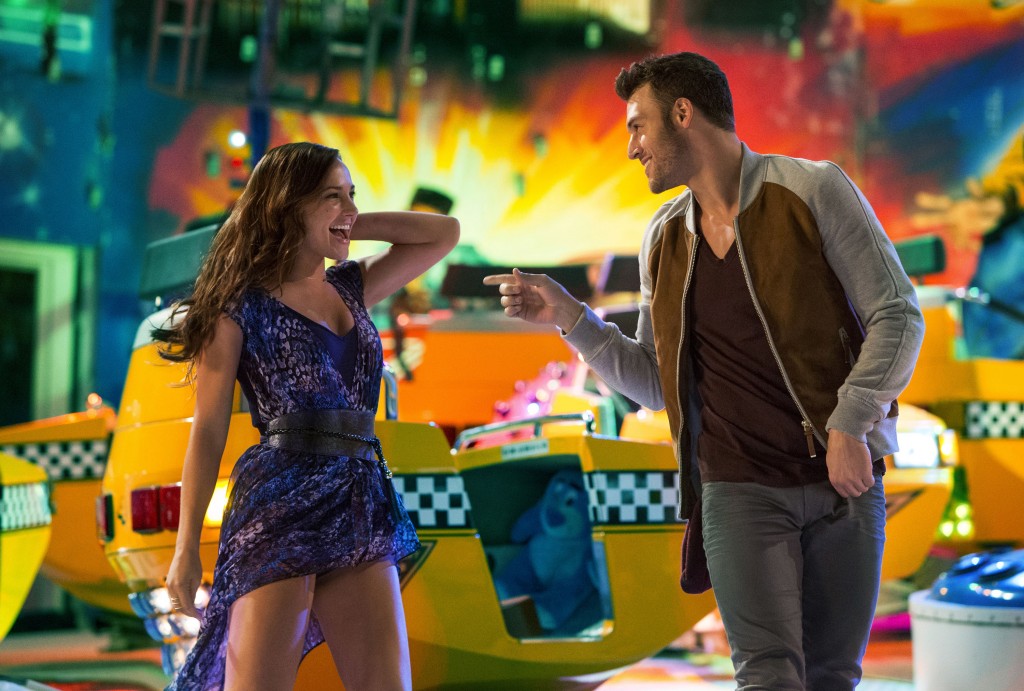 What's refreshing about Step Up: All In (the fifth film in this franchise) is that unlike the previous stuff, it tries to persuade audiences that winning isn't everything. Andie is the character that best embodies this mentality. Early on, she reveals she busted her knee from over-dancing, bringing to the fore the health and occupational concerns of the dance industry. Physical exertion is not a joke, people. Hard work can actually set you back – if done incorrectly or without proper rest, that is. The whole winning-isn't-everything theme is dandy and all but that the biggest flaw of this film is that it doesn't practice what it preaches. As you can probably guess already, the protagonists do actually end up winning, securing the top prize in the dance competition. Not sure if that amounts to a spoiler. It's all very predictable in any case.
Speaking of predictability, the film's plot twists can be foretold long before they happen. Don't worry – no more spoilers shall be mentioned henceforth. Just know that when things do turn out the way you envisioned, you just can't help but laugh, slap your thigh, shrug it all off and stuff your mouth with more popcorn. There's just something endearing about these saccharine Step Up plots – like a Power Rangers episode, oddly enough, where heroes always defeat villains.
Another great thing to see in All In is that even the characters make fun of the franchise and its formula. For example, Moose asks why verbal disagreements always have to end up as random dance battles. He does have a point. And Andie does acknowledge that some people will try too hard to win one lousy competition that laypeople won't know – that when it's all over, bills still have to be paid and the ordinariness of life continues.
For hard-core fans of dance culture, you'll be pleased to know there are cameo appearances from real-life dance crews such as Poreotics, adding a tiny bit of realism to the whole lavish thing. Hip-hop favourites 'tWitch' and Comfort from the US version of So You Think You Can Dance are there too. When it comes to choreography, however, you will be slightly disappointed as it gets a little sloppy at times, especially when large cohorts of people are doing things in unison. They are humans after all and not everything can be 100% synchronised. And since All In is shot in 3D as well, some dance sequences do feel like excuses to have random objects being flown at your face. It's style over substance but, hey, you get what you paid for.
Although Step Up: All In is missing a lot of the Major Lazer and Timbaland action of previous films, one thing is certain – the decision to leave out Sharni Vinson's clashing Aussie-American accent is a great one. Still, there is one concern that needs to be addressed. After all these years, considering the heavy influence of African-American and hip-hop culture on the franchise, there's yet to be an African-American leading character. Come on, creators! Step up your racial representation!
Summary: It's all very predictable in any case.