Events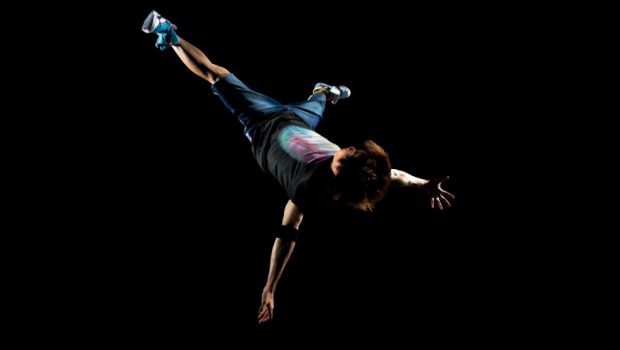 Published on April 11th, 2017 | by Admin
STEP INSIDE THE RITUAL, RIVALRY AND COMMUNITY OF HIP HOP DANCE CYPHER @ THE ARTS CENTRE
MELBOURNE, 11 APRIL 2017 — Choreographer and hip hop heavyweight Nick Power will present his exploration of the subculture in a unique new dance work Cypher at Arts Centre Melbourne's Playhouse Rehearsal Room on 20 & 21 May. In the world of the hip hop the 'cypher' is one of the most important rituals, a circle where dancers compete for the open space at the centre to perform their set. It is a space where style, rivalry and community exist and evolve.
In Cypher four B*Boys, Akorn, Tass, Stevie G and Blue push the boundaries of their art form using its movement, gestures and energy to challenge, communicate and celebrate the culture of hip hop. Backed by the booming beats of sound designer Jack Prest, the work invites audiences to form the circle and witness the raw energy and culture within.
Sydney based B*Boy and choreographer Nick Power is one of the leading hip hop dance artists in Australia. He has nurtured young and emerging dancers through workshop projects with organisations including Contact Inc., Stylin Up and Schools Spectacular.  He has worked extensively in regional centres and in the remote Indigenous community of Lajamanu on the Milpirri project. For the past 20 years he has curated hip hop dance events for Carriageworks, Sydney Festival, Darwin Festival and Brisbane City Council.  His dance work has toured throughout Australia, Europe, Asia and Central America.
Jack Prest is an electronic music and production specialist who has worked as an engineer for musicians including Will.I.Am, Skrillex and Flume. He releases his own music under the name Future Love Hangover and has worked as a sound designer on Stalker Theatre's production Compartmentalized, the 2014 Helpmann Award-winning Whelping Box and the film adaptation exhibited at Carriageworks in 2015.
Aron Mahuika aka Akorn, from New Zealand, is a member of the Common Ground Crew and has competed in hip hop competitions across the world. Born and raised in South Korea, ChungKi Kim, aka Blue, started breakdancing in 1997 at the age of 13 and has worked as a professional dancer since 2007. He is part of groups Extreme (Korea), SKB (Australia) and Double Kill (Taiwan). Stephen Gow aka Stevie G has been training since the age of 13 in hip hop, contemporary dance and acrobatics. Stephen was a grand finalist on Australia's Got Talent in 2011 and represented Australia at the R16 World Bboy Championships held in Korea in 2013 and 2014 with crew SKB. Anastasios Repousi aka Taz won Australia's Got Talent with the Justice Crew in 2010.
Arts Centre Melbourne presents ACCOMPLICE's
Cypher
20 & 21 May
2pm and 7pm
8+
Arts Centre Melbourne, Playhouse Rehearsal Room
Book: artscentremelbourne.com.au or 1300 182 183