Comics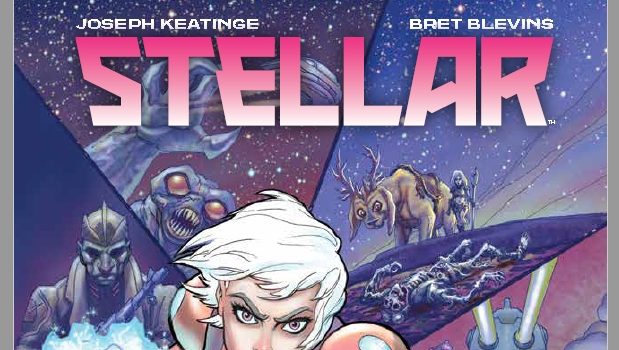 Published on January 23rd, 2019 | by Chris O'Connor
Stellar TP Comic Review
Summary: When you are transformed from a young age into someone with the power to stop and intergalactic war... what do you do once that task is done? What if others who were transformed can't leave the past behind them?
It's sad to think of the notion of child soldiers, children taken at an early age and trained to kill. Imagine a child that is taken and not just trained to kill… but enhanced to become someone with the powers to stop an intergalactic war. Imagine what you do after that goal is achieved. A superhuman weapon with no war to fight. Can you ever find redemption for all you've done? What if others were transformed into superhuman weapons and they weren't able to just leave the past alone?
Writing
The main idea behind Stellar is that she's been transformed into the ultimate weapon… something/one that could end an intergalactic war… but we don't really learn about that, how it came about or what started it and just how she was able to help end it. It's not a huge issue… but it would have kind of been nice to know a bit more about that… instead it's just used as a quick "this happened before you joined our story… now watch."
The notion of what would someone do if they were raised as an ultimate weapon to stop a war and what they do after that… is quite interesting. It kind of explores it a little but not in a lot of depth… the end result is more like a Superman versus General Zod type battle played out over space and time… which is not a bad thing. There are some nice little mind twisters… not "surprise" elements so much as moments in which you think "how twisted does someone have to be…"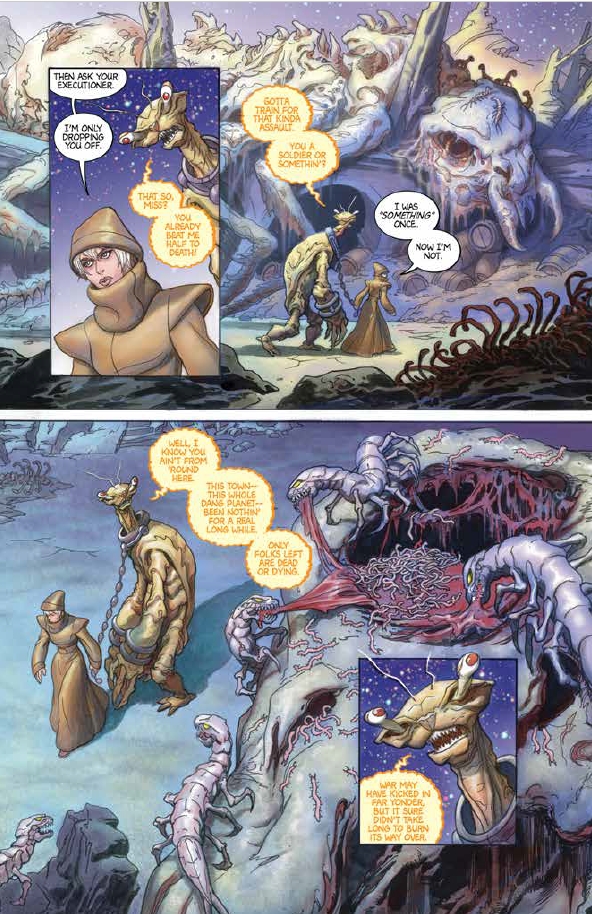 Artwork
The action is arguably where the main draw of this comic lies and (no pun intended). The art style is somewhat relaxed and not overly rigid (with the exception of some strong line work for emphasis). The colours have a watercolour feel to them with tones and colours fading in and out of one another. The overall sense is one of a somewhat organic nature, the images have their own vitality. Occasionally that fluidity does lead to the odd panel which feels a bit hectic… but there are also some panels that just jump out, either through their vibrant tones, or due to their striking line work and detail.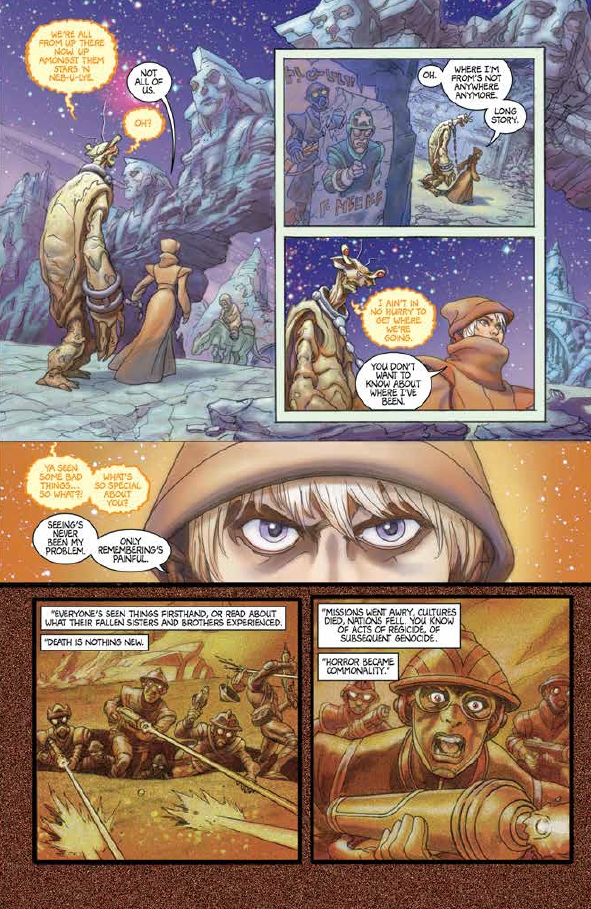 Final Thoughts
It's a fun ride… but there's a lot more story to be told. Having said that, it's not hard to follow what's going on or to enjoy what is here… but it does throw out elements that raise questions that would be nice to be answered. But I'm really just being greedy and it's simply because I find the world that has been created here interesting enough to want to know more about it… so that can't be a bad thing. If you like the idea of the battle of good versus evil being played out by two characters over time (and space)… then this may well be something that grabs your interest. If you need closure on your stories… maybe see what else is about.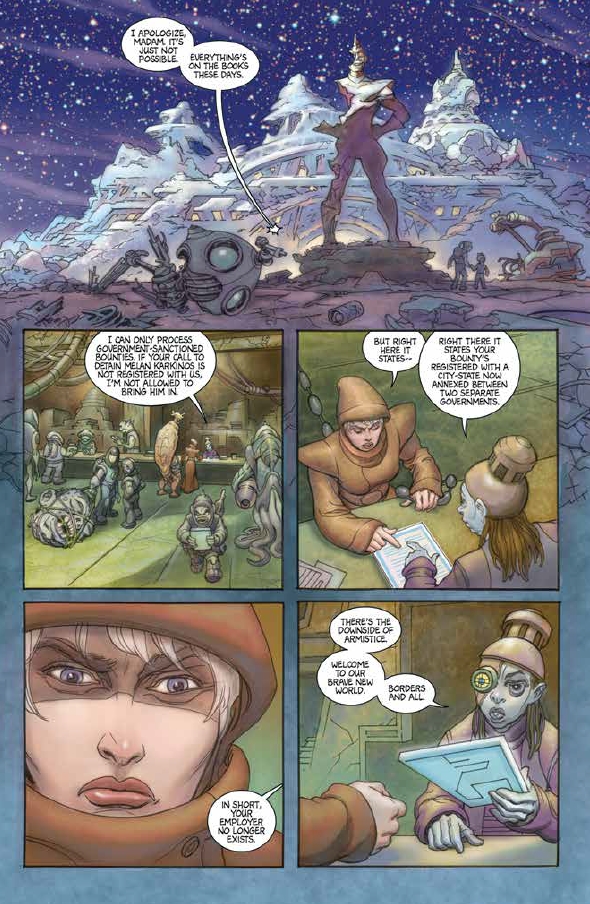 Publisher: Image Comics
Writer: Joseph Keatinge
Artist: Bret Blevins
Cover Artist: Bret Blevins
Genre: Action, Sci-Fi
Format: 132 pgs, FC, TPB
Release Date: 16th January, 2019