Games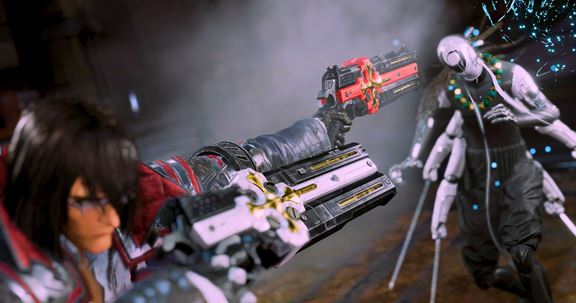 Published on October 8th, 2021 | by Alex Novus
Stellar cast of voice actors announced, including composers Tetsuya Shibata, Yoshino Aoki and many more for Gungrave G.O.R.E!
Prime Matter and Studio Iggymob are excited to bring you an update on Gungrave G.O.R.E!, including voice actor announcements and a behind the scenes interview with composers Tetsuya Shibata and Yoshino Aoki. Truly memorable characters are brought to life by the voices that embody them. In IGGYMOB's upcoming action-packed game Gungrave G.O.R.E is set to debut some of the most iconic characters which are voiced by legendary voice talents of the gaming industry. Voice Actor Line-up in the game so far:
Zell's voice actor – Akio Ôtsuka
Akio Ôtsuka – a true living legend in voice acting. With iconic performances in many films and video games, he will also be featuring in Gungrave G.O.R.E as Zell Condorbrave, the immortal mercenary captain. 
Mika's voice actor – Kumi Sakuma
Kumi Sakuma, who voiced Mika from the Gungrave series, is back. Once again, she has put on an incredible performance as Mika. 
Ganpo's voice actor – Masami Iwasaki
Masami Iwasaki, known for his mighty and powerful voice, will be voicing Ganpo, boss of Raven Clan.
Bunji's voice actor – Fumihiko Tachiki
His voice is charismatic and impressive as always. Fumihiki Tachiki, who voiced Bunji in past series, is back once again. 
Grave's voice actor – Tomokazu Seki
If we're talking about Grave's voice, only one man comes to mind. Tomokazu Seki, who voiced Grave in all past Gungrave series, is reprising his role once again.
Musicians making magic:
Check out the behind the scenes interview of Tetsuya Shibata (DMC, Final Fantasy XV) and Yoshino Aoki (Breath of Fire, Final Fantasy XV), the composers responsible for the incredible soundtrack of Gungrave G.O.R.E!