Interviews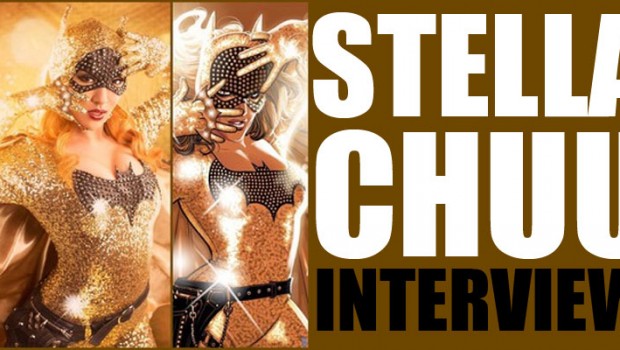 Published on March 2nd, 2015 | by admin
Stella Chuu Interview … from Batgirl to Burlesque!
Can you tell us a little about yourself?
I'm a cosplayer and burlesque performer from NYC.
Okay… you've heard this question a million times but how and why did you get into cosplay?
In high school, I was the president of the Anime Club and I convinced my club members to dress up as Naruto characters for Halloween.
Your first ever cosplay was Sakura from Naruto. What drew you to this character?
To be very honest, it was because I had a red dress and short hair that was similar to her. I could have cosplayed any of the characters.
When choosing cosplay, do you pick a character that relates to you, their appearance or a combination of both?
It's a combination of both. I don't cosplay characters I don't care about and I don't cosplay costumes I'm not inspired by.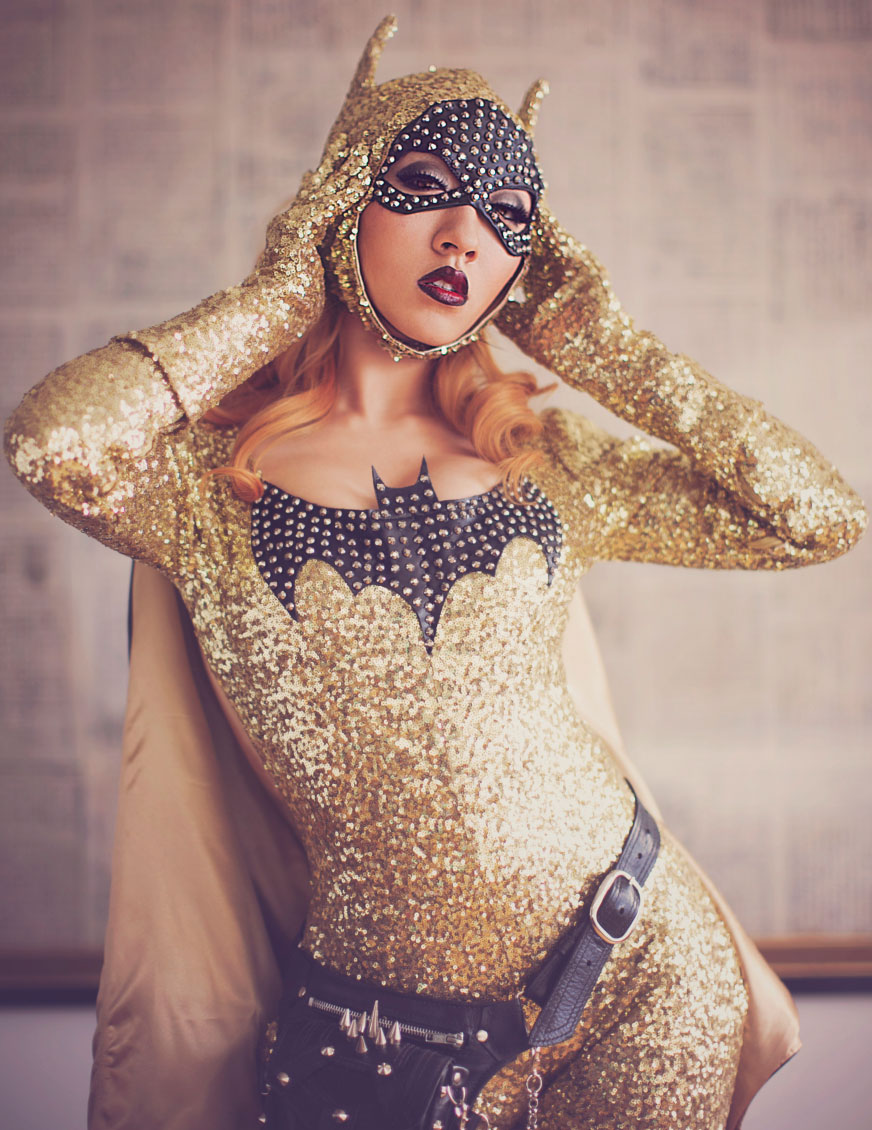 What's been your favourite cosplay so far?
Each new costume I make is my favorite at the time.
If you had an unlimited budget, which character would you cosplay?
Queen of Blades. Her costume entails makeup prosthetics, sculpting, airbrushing, etc. It's a very complex costume that I hope to make myself one day.
In terms of costume creation, what do you think is the most difficult aspect?
So far sculpting is not my strong suit.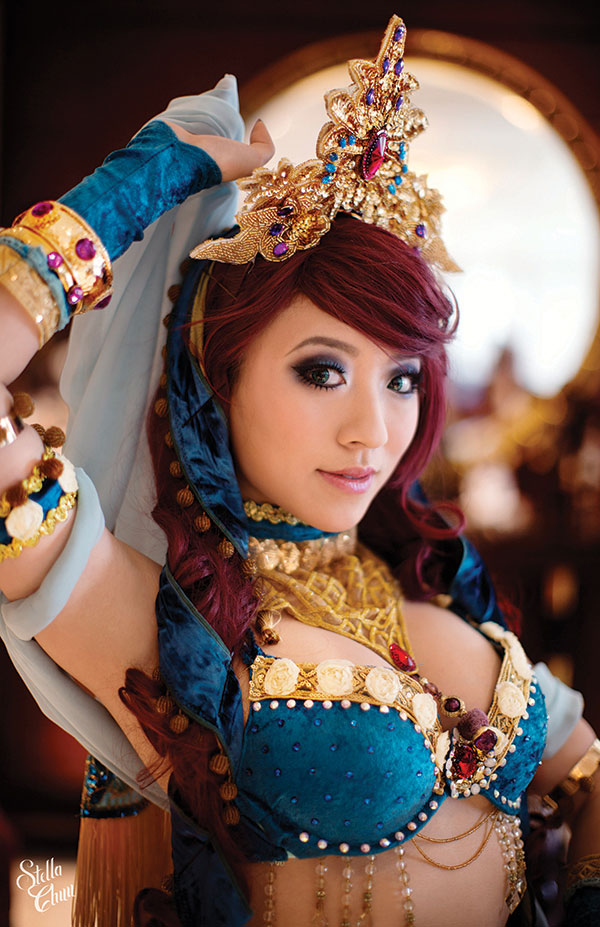 Which cosplayer from around the world inspires you the most?
Yaya Han for her entrepreneurship and beautiful craftsmanship.
Jessica Nigri for her endless positivity and drive.
J.Hart Design for his immense talent.
Chubear Cosplay for her kindess, love, and incredible craftsmanship.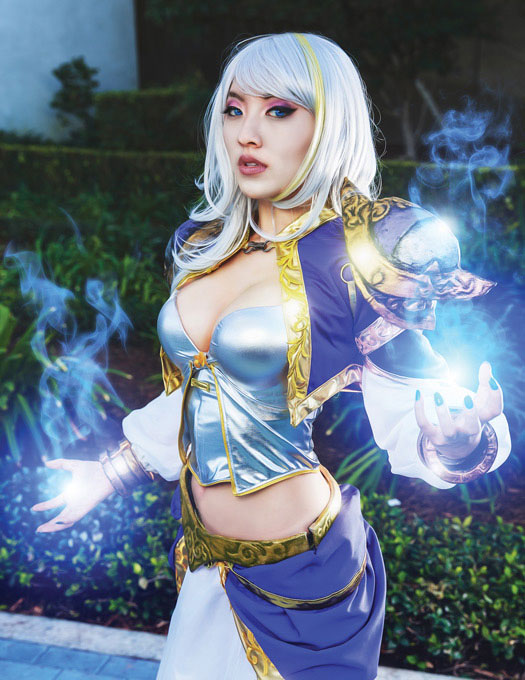 Tell us a little about your amazing Batgirl cosplay?
My best friend Dangrrr Doll made it! I'm so lucky to have her in my life. It's a fun costume to have. I feel like a disco ball.
Which comic character do you relate to the most?
Knives Chau. WHY WON'T YOU LOVE ME SCOTT?
Do you feel that cosplay and burlesque can complement each other and if so why?
Burlesque has informed a lot of my cosplays. The embellished style that burlesque costumes have helped inform the unique style I developed with my cosplay costumes.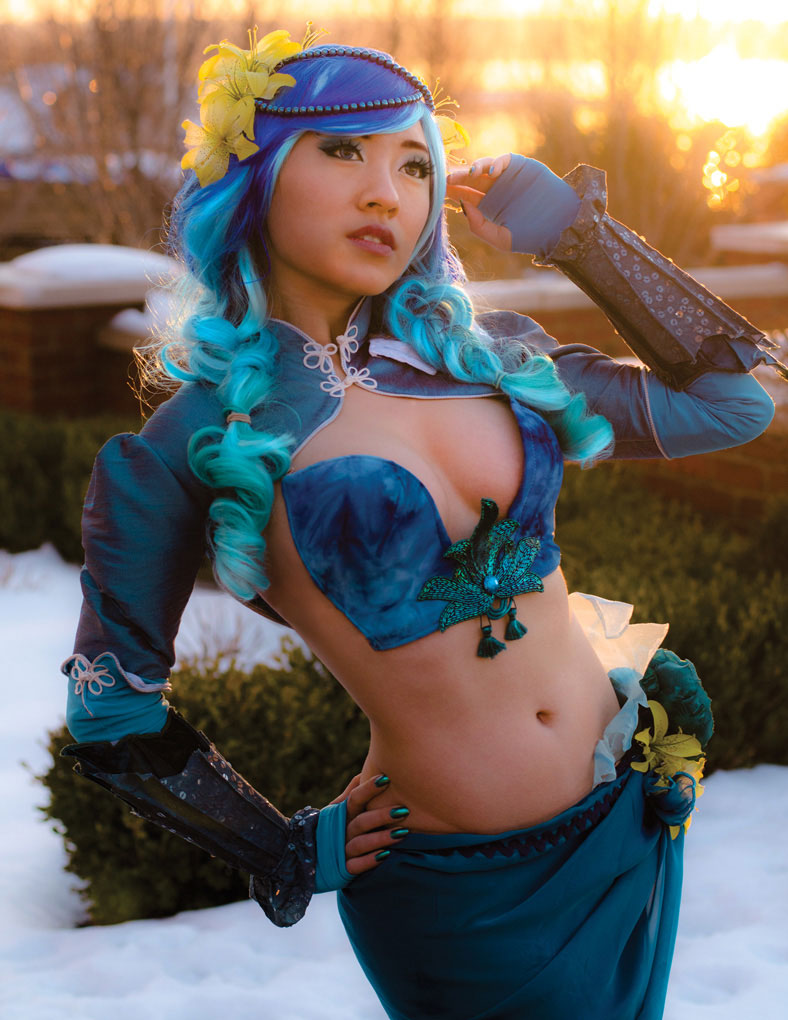 What draws you to burlesque?
The community. You'll never find a more fancy band of ladies and gentlemen who make nightlife more colorful.
Can you tell us a little about your upcoming cosplay characters for 2015?
I've got a lot of groups planned. But I don't like to announce my projects until they've come to fruition.
So what's the geekiest thing you own?
My living room. It's covered in figurines, prop weapons, game consoles, and prints.
Have you played any good games lately and if so what were they?
Currently playing Ocarina of Time on my 3DS.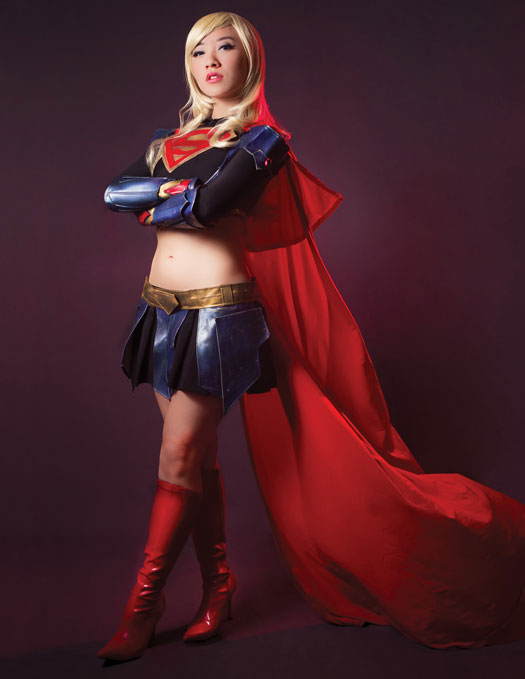 What are you looking forward to the most in 2015?
Getting married :)
Lastly where can we find out more about you?
www.facebook.com/stellachuuuuu
www.instagram.com/stellachuuuuu
All images used courtesy of Stella Chuu with prints being available for purchase at http://stellachuu.storenvy.com/