Games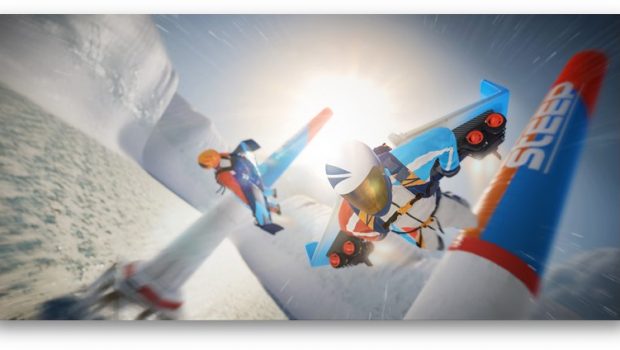 Published on October 31st, 2018 | by Admin
STEEP® X GAMES IS NOW AVAILABLE
SYDNEY, Australia — October 31, 2018 — Ubisoft has announced that Steep X Games is available now on PlayStation®4 computer entertainment system, including enhanced features on PlayStation®4 Pro system, the Xbox One family of devices including Xbox One X and Windows PC.
Steep teams up with the X Games to invite players to compete in the world's premiere winter sports freestyle competition. By entering the Alaska X Games Village, players can learn how to master real-life X Games disciplines such as Big Air, SuperPipe, and Slopestyle. They can also enjoy a variety of fun and adrenaline-fueled content with the '90s and the Rocket Wings DLCs, both of which are included in the X Games Pass.
The X Games Pass includes:
X Games DLC: Discover the Alaska X Games Village and compete for gold in the X Games.
'90s DLC: Add an old-school vibe to your game with '90s-style customization, tricks and music to give Steep that ultimate throwback feel (available on November 27).
Rocket Wings DLC: Soar through the snowy skies at breakneck speed and complete new challenges with Rocket Wings (available on January 8).
One-week early access to X Games content and '90s and Rocket Wings DLCs.
The Steep X Games Gold Edition includes:
Steep (base game)
X Games Pass
Season Pass Year One, which includes:

Extreme Pack: Three additional sports (Rocket Wings, Speed Riding and Base Jump) and new challenges and customisation items
Winterfest: One additional sport (Sled), new challenges, fun winter-themed costumes, customisation items, and more.
Adrenaline Pack: New costumes, snowboards and wingsuits, and the Moonlight Pack which offers glowing costumes and nocturnal challenges
Bonus helicopter tickets
10,000 Steep credits to customise gear at the in-game store
Additionally, Steep Live Activities Season 3 is now available and will run from October 30 to December 31. Players can complete various in-game activities or participate in the Steep World Tour for the opportunity to obtain an exclusive X Games equipment set.