Hardware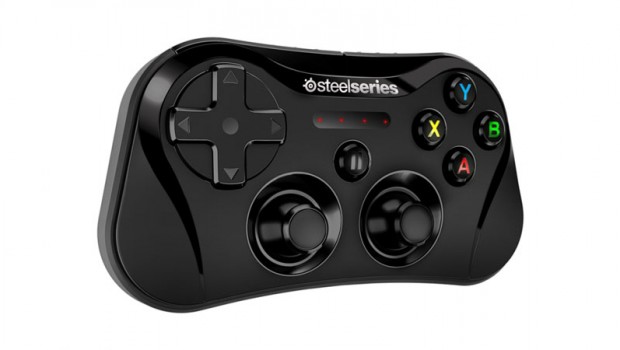 Published on January 22nd, 2014 | by Admin
SteelSeries Stratus Wireless Gaming Controller Review
Summary: The Stratus is a little steep in price (quite steep at $129AUD) but if you're a gamer and need to get your fix on the move than it's a small price to pay for real gaming goodness.
Stratus Wireless Gaming Controller Review
Developer: SteelSeries
Product: Wireless  Controller for iOS
Price: $129 AUD (Jan 2014)
Reviewer: James Wright
Welcome to the Stratus Wireless Gaming Controller from SteelSeries that basically gives your iOS device (e.g. iPad, iPhone or iPod) a physical (not virtual) gaming controller. I'm a huge advocate of both the iPhone and iPad but when it comes to gaming, these devices are horrendous with some games, especially the virtual thumb sticks that just don't work the same as a real controller.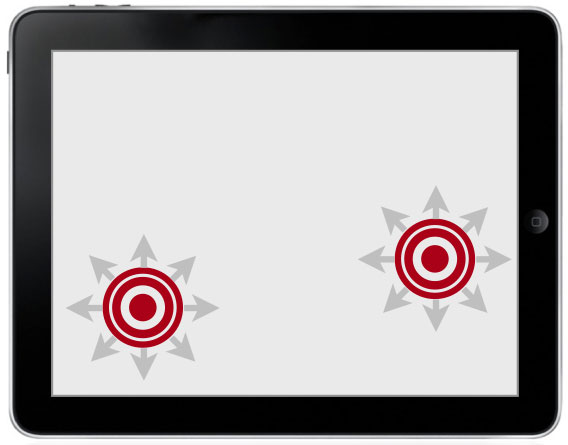 Okay… virtual controllers suck!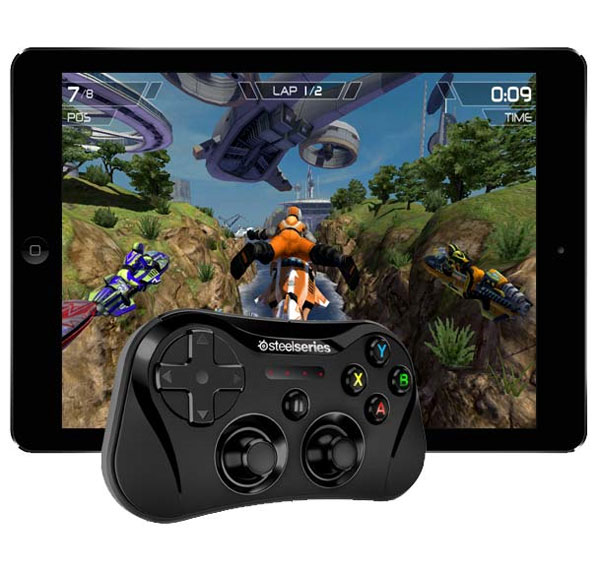 Real controllers do not!
However with the Stratus, you get a real controller that can be connected to your iOS device through Bluetooth to play games how god intended. The Stratus is also quite small and very light which is great for people on the run and when charged will last around 12 hours. To charge the device, you simply charge it via the included micro USB cable. The product also comes with a travel case for protection.
As the controller is made from SteelSeries, the controller has all the bells and whistles of a PC or Game Console controller that include four face buttons (Y, X, B & A), four shoulder buttons, 2 analog sticks and a D-Pad for pure gaming goodness. The controls are also pressure-sensitive which gives you a considerable amount of accuracy when playing games. There is even a pause button! The controller is also reminiscent of the PlayStation 3 and XBox 360 controllers, especially with the four shoulder buttons.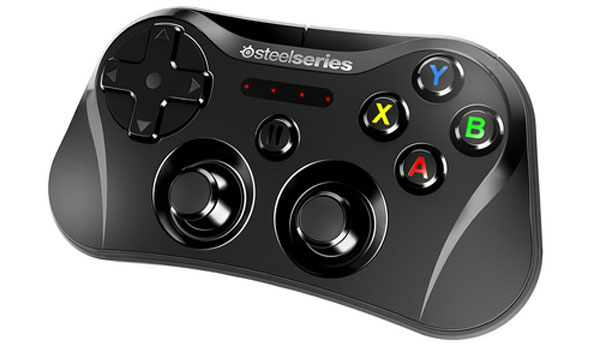 Of course, all this gaming goodness does come at a cost and you do need at least iOS7 or OS Mavericks+ to use the controller and at present, only 46 games (Jan 2014) support the controller. However there are some really great titles that support the Stratus such as Grand Theft Auto San Andreas, Bastion, Call of Duty Strike Team and my favourite game of 2013, Limbo. A full list of games can be found at the end of this review!
I tested this product on both my iPhone 5S and also my iPad Air. I did get some strange looks on the plane when I was playing games on my iPhone when using the Stratus gaming controller but boy did it feel good. To setup the controller, you simply pair the controller via the Bluetooth settings of your iOS product and presto.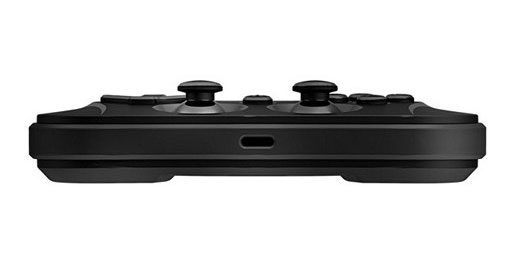 Once connected you can then begin playing games on how they were originally intended. Virtual controls are horrendous (yes, I've mentioned this before) but the Stratus resolves this issue. The only issue with the controller was that it was a little small, especially if you have large hands but compared to the touch screen, it is far superior and considerably more accurate. With that said, thankfully the buttons cannot be pushed by accident which is a small feat in itself.
Also, although you can use this device on your iPhone (screen size is a little small and so is finding a place for your phone to sit), where it does excel is on an iPad thanks to the larger screen or if your iOS device is connected to an Apple TV as it basically transforms your iPad, iPhone or iPod into a real gaming console. The buttons were perfect to push as was using the analog sticks. It's almost like using a real controller… well, it is a real controller!
Final Thoughts?
The Stratus Wireless Gaming Controller from SteelSeries really works well and hopefully more developers will get on board with additional games. It is a little steep in price (quite steep at $129AUD) but if you're a gamer and need to get your fix on the move than it's a small price to pay for real gaming goodness.
Current iOS Games that Support the Stratus Wireless Gaming Controller (Jan 2014)
GTA San Andreas
Bastion
Limbo
Call of Duty: Strike Team
Riptide GP2
DEAD TRIGGER 2
Respawnables
Dungeon Hunter 4
Minigore 2: Zombies
Touch Tanks 5 Online
Nucleus
Real Steel
Air Wings
Nanosaur 2
Fractal Combat
Aztec Antics
Type:Rider
Ghost Toasters – Regular Show
Trouserheart
Ms. PAC-MAN Lite
Cro-Mag Rally
Sky Gamblers: Cold War
Ms. PAC-MAN for iPad
Asterix: Total Retaliation
Spiral Episode 1
Real Steel World Robot Boxing
Nakama
Octagon – A Minimal Arcade Game with Maximum Challenge
C.H.A.O.S HD Multiplayer Air War
Sonic & All-Stars Racing Transformed
LEGO The Lord of the Rings
Nitro Nation Drag Racing
GraalOnline Classic
Gangstar Rio: City of Saints
Phoenix HD – A Modern Arcade Shmup
PAC-MAN Lite
Blastron
Mr. NooO!!
Anomaly 2
Overkill 2
No Gravity
Bugdom 2
Freeesh
Strike Wing: Raptor Rising
Air Wings Intergalactic
THE KING OF FIGHTERS-i 2012
Check out www.steelseries.com to see if this list has been updated.