Hardware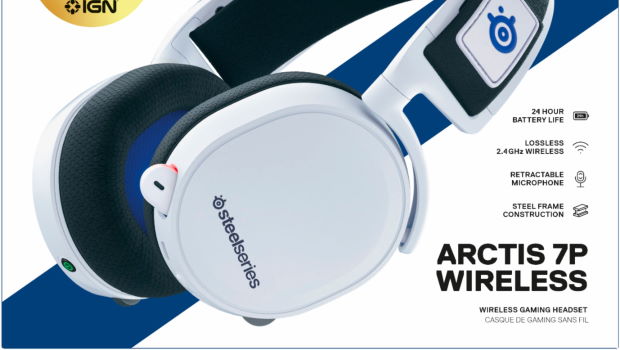 Published on April 23rd, 2022 | by Chris O'Connor
SteelSeries Arctis 7P+ Review
Summary: Easy setup, great range, comfortable to wear... what more could you want?
I suspect my ears are a different size/shape to the average person as previously when using headphones I tend to find they start to feel uncomfortable after a while, I was therefore quite pleased to find that the SteelSeries Arctis 7P+ earphones remained comfortable even after playing for an hour or more. I was also impressed to find that when I need to answer natures call, the signal managed to hold almost the entire way to the convenience (only starting to beep and stop playing the audio in the final few meters) but then found the signal and reengaged on my way back.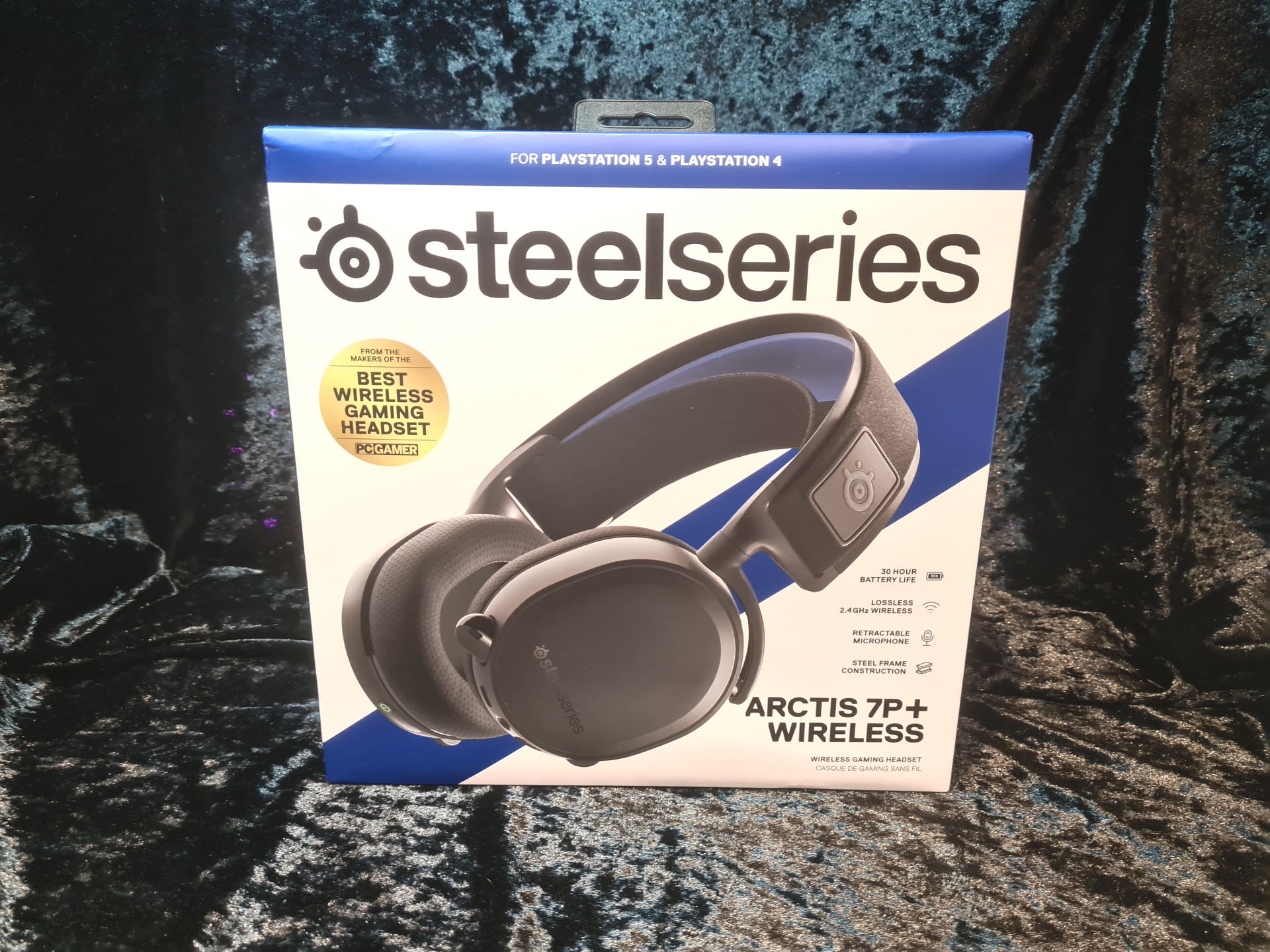 Setup for PS5 is as simple as you could want… attached the dongle and that's just about it (maybe also ensure the volume level etc is at the desired level in the settings). What quite surprised me is the ability of the mic to pick up any sounds you make… even when it is in retracted position. It's easy to turn the volume of the mic down/off via the dial on the side of the headset (it's on one side, volume for headphone output is on the other side), but it took me a moment to realise it was picking up my breathing. It's good clear sound too so I could imagine for those who engage in multiplayer gaming, voice chat should be nice and clear.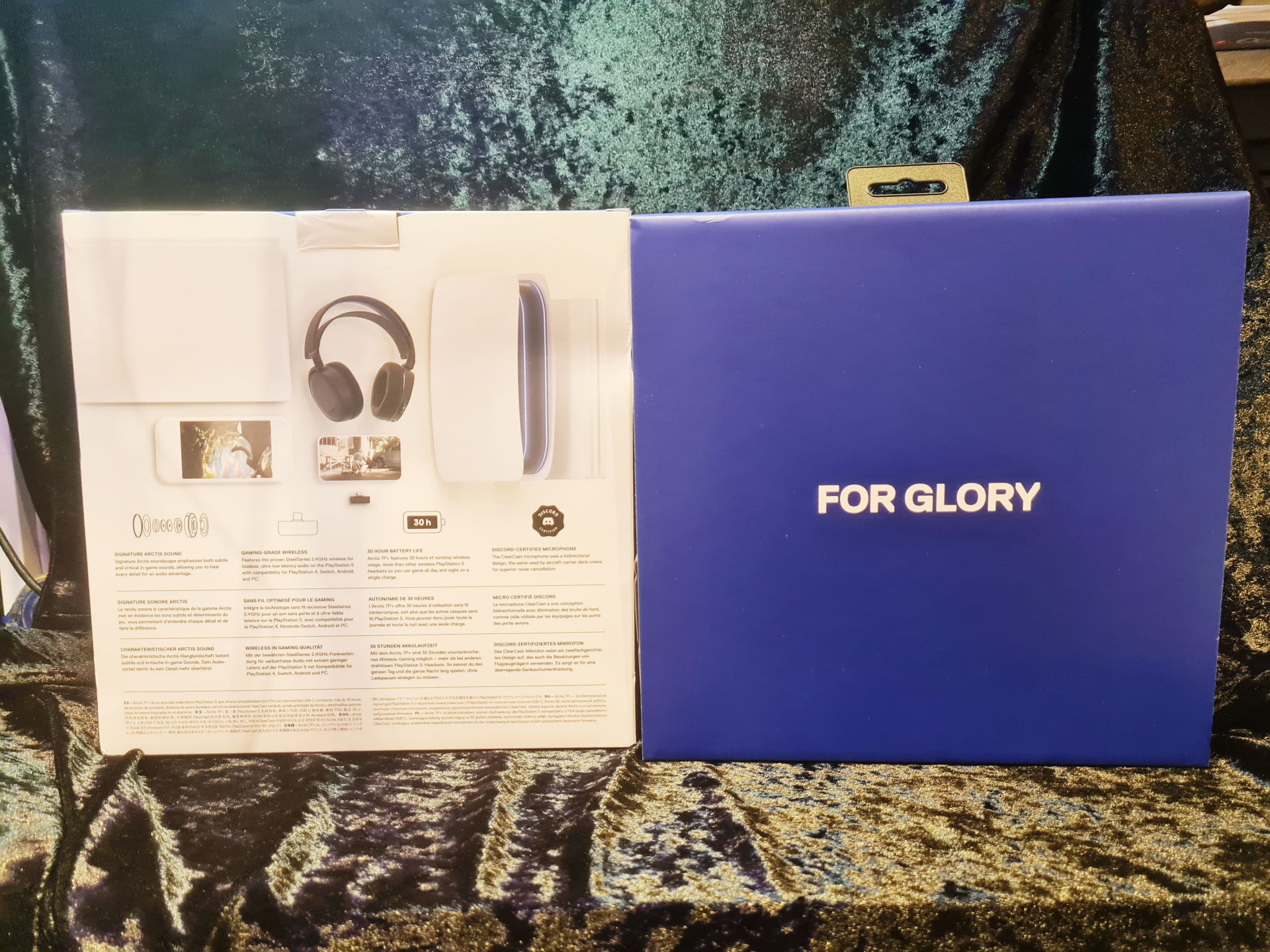 I also took the headphones over to my computer and decided to give them a try in wired mode and they were just as easy to set up… simply grab the 3.5mm jack connector from the box and plug it into your headphone output on your PC and connect the other end to the headphones and you're good to go.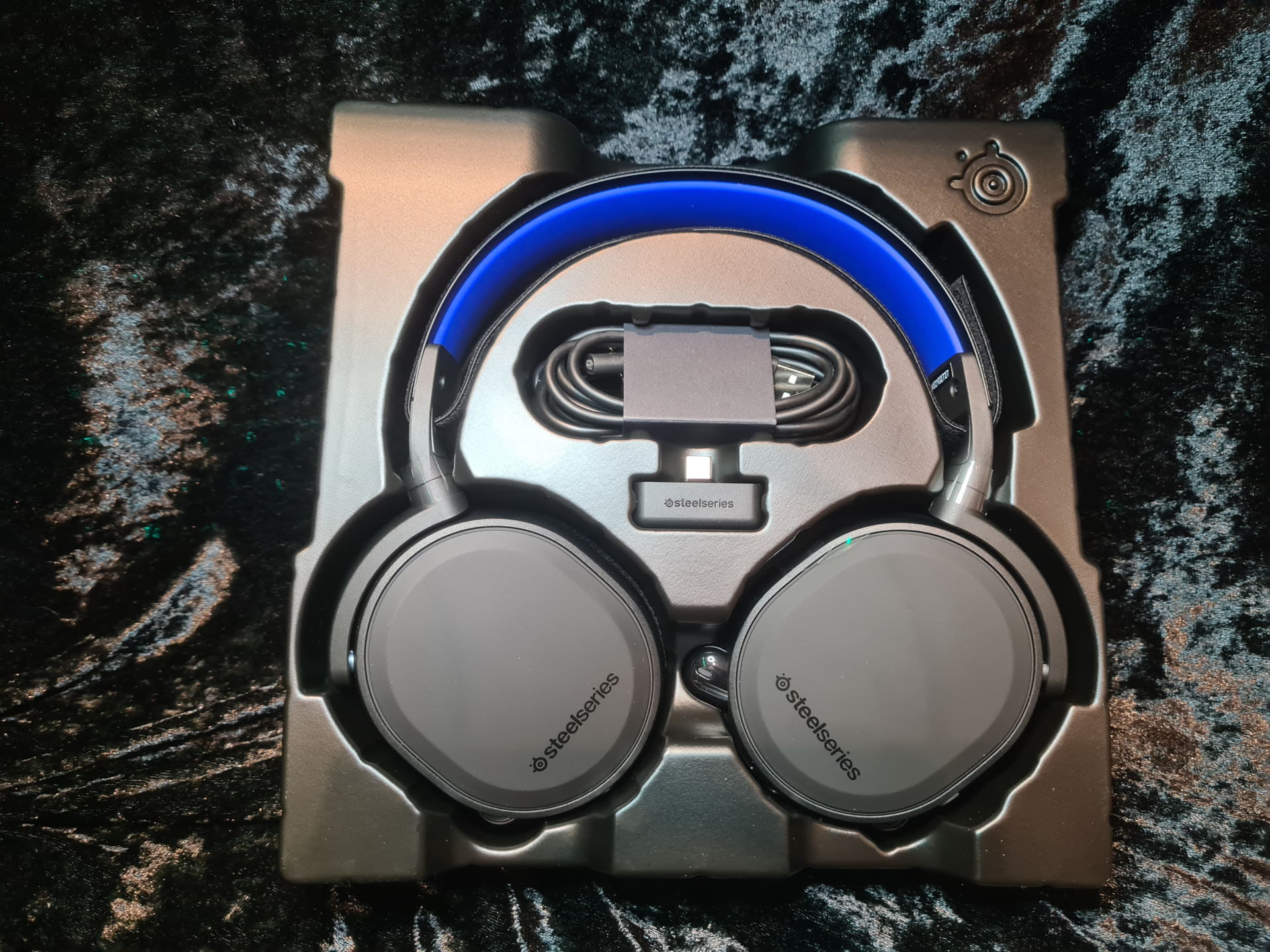 Without any fiddling around or adjusting settings, the sound straight out of the box is great… certainly for my ears. The quality of the output means it sounds like you are getting the audio experience the creators intended, there's no obvious tinniness and there's no distortion from the bass, it all just seems set about right. Also as mentioned, I found these headphones quite comfortable to wear… they are big enough to fit over my ears and not feel like they are clamping them or pinching them inward.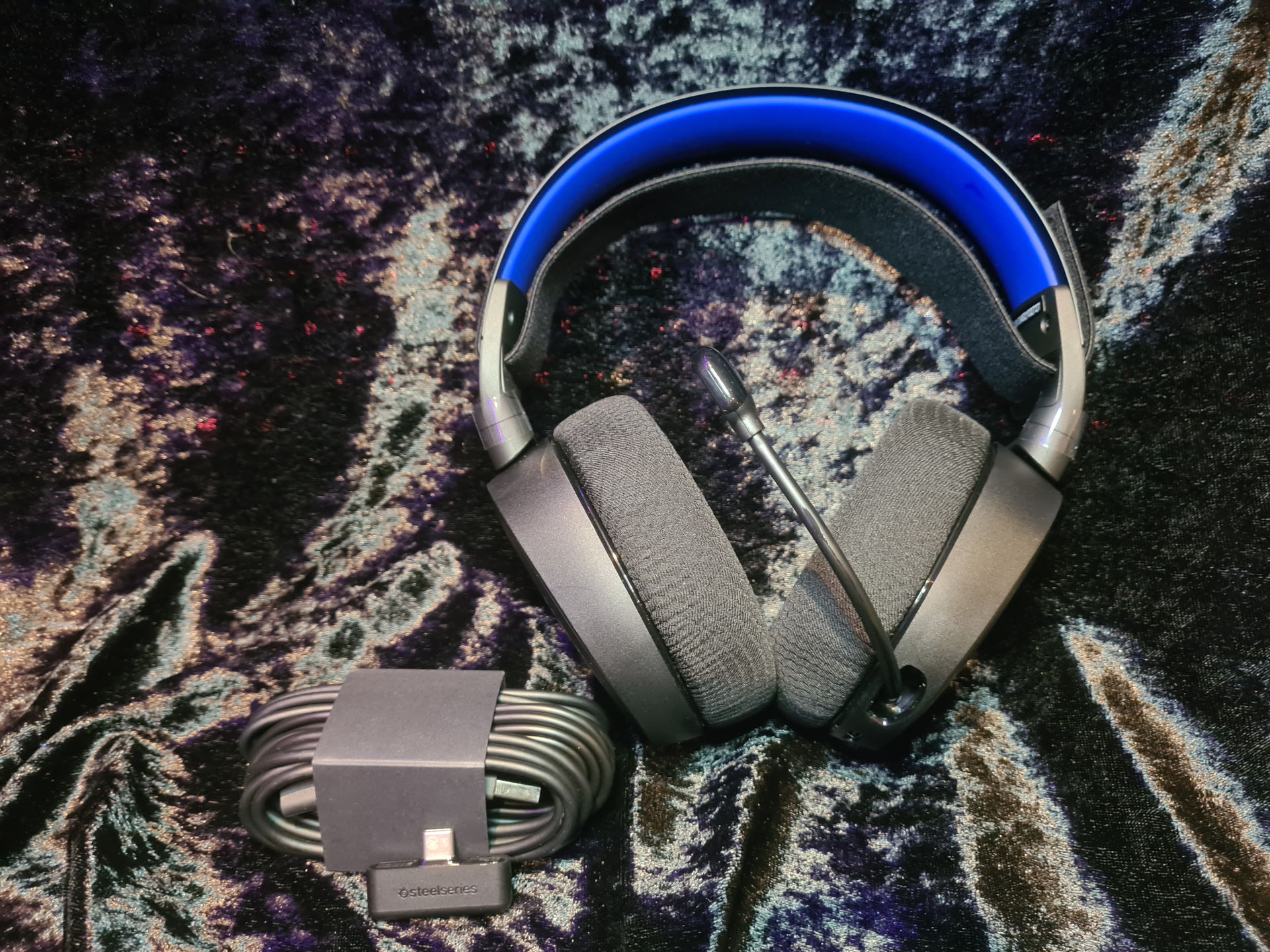 The SteelSeries state:
"Designed for PlayStation 5* and also compatible with PlayStation 4, PC, Android, Switch, USB-C iPads and more
Multi-Platform USB-C dongle lets you swap easily between systems for low latency 2.4 GHz wireless designed for gaming
Featuring the latest USB-C charging for maximum flexibility plus 15min quick charge for 3 hour usage
Upgraded 30-hour battery life outlasts even your longest gaming sessions
Discord-certified ClearCast bidirectional noise cancelling microphone
Hear stunning detail in all next-gen games with award-winning Arctis sound
***Fully compatible with PlayStation 5's Tempest 3D AudioTech"
So as much as it's marketed heavily as being for PS5… it's actually a lot more versatile and that little dongle is your gateway to wireless audio for a number of devices… and failing that as long as you've got a 3.5mm jack you can still enjoy the audio quality of these headphones.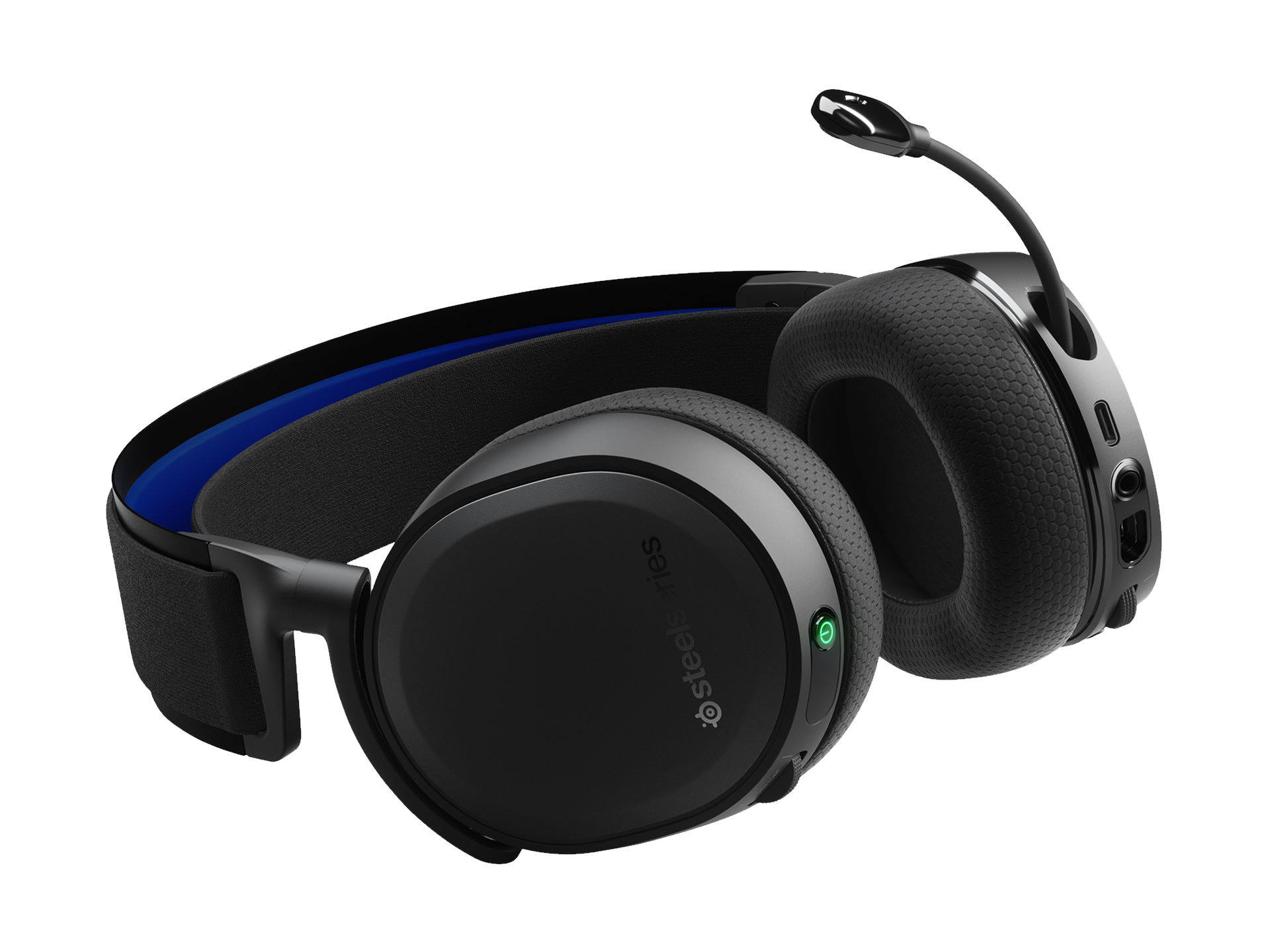 I believe I've said it before… I'm no audiophile but I know what I like in terms of acoustic experiences and the SteelSeries Arctis 7P+ certainly ticks all the boxes for me, I love being able to use them either wirelessly or wired and the fact that they are comfortable to wear for extended periods of time is a huge plus.
If you are in the market for a new pair of headphones… grab a SteelSeries Arctis 7P+