Hardware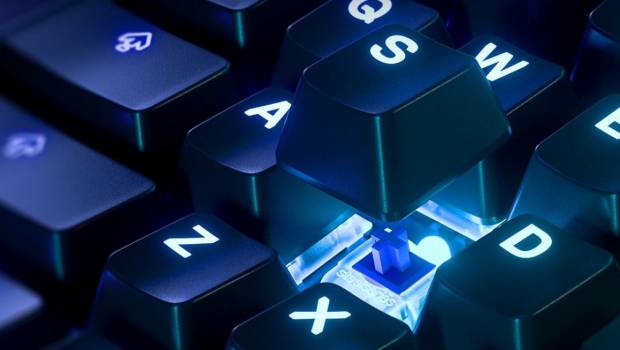 Published on January 20th, 2020 | by James Wright
SteelSeries Apex 7 Keyboard Review
Summary: Power-up your gaming keyboard with the SteelSeries Apex 7 Keyboard that gives you everything you need in terms of performance, features and aesthetics!
SteelSeries have launched their new Apex 7 mechanical gaming keyboard that boasts a sturdy design, excellent responsiveness, cable management and stylish gamer-inspired aesthetics. Adding to the design is RGB lighting, a very useful USB pass-through port plus an OLED smart display to literally help keep tabs in the battlefield (and more) while you are using this keyboard. The compact keyboard is also built for gaming as it is made from aircraft grade aluminum alloy with SteelSeries guaranteeing 50 million keypresses!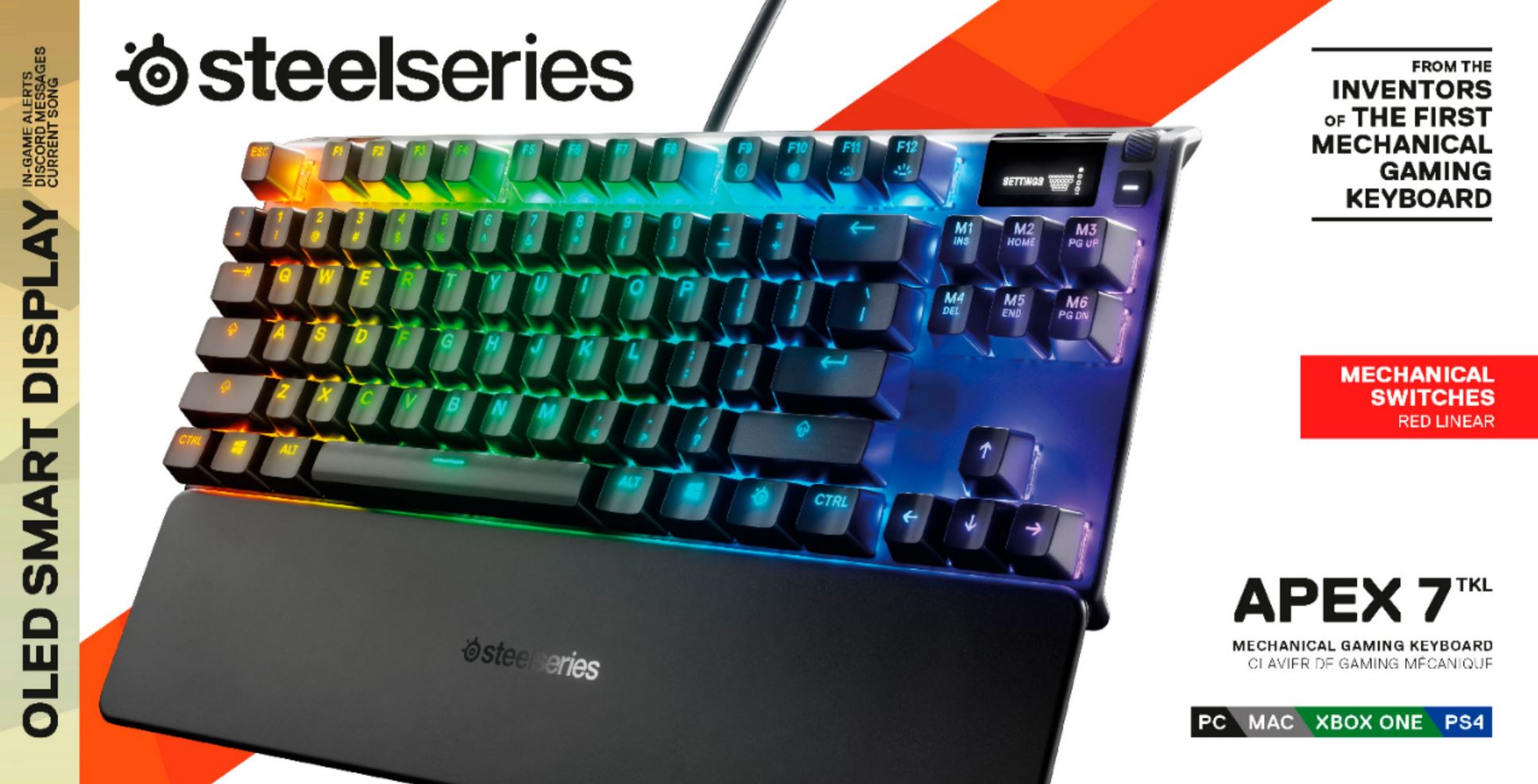 Highlights
OLED Smart Display delivers information straight from games and apps
Instant notifications from Discord, Tidal, and games
Durable mechanical gaming switches
Series 5000 Aircraft grade aluminum frame
Detachable soft touch magnetic wrist rest
Furthermore and depending on your play style, SteelSeries offer gamers two different types of mechanical switches that include Red and Blue. For our review, Impulse Gamer was given the opportunity to check out the red switches. However before we jump into our review, let's check out the difference between the two aforementioned switches;
Blue: Clicky switches are loud when keys are pressed that is ideal to gamers who need both audio and feel while gaming
Red: Smooth and no audible switches (e.g. silent) are recommended for fast paced gamers
While mechanical switches are far superior to non-mechanical keyboards such as membrane or hybrid keyboards, this technology is a must have for gamers. Given the differences in switches and depending on what games you are play, these will influence your gameplay and all three switches have a 2mm actuation point that makes typing very responsive. As a result, it doesn't require you to use force and creates a much smoother gaming experience.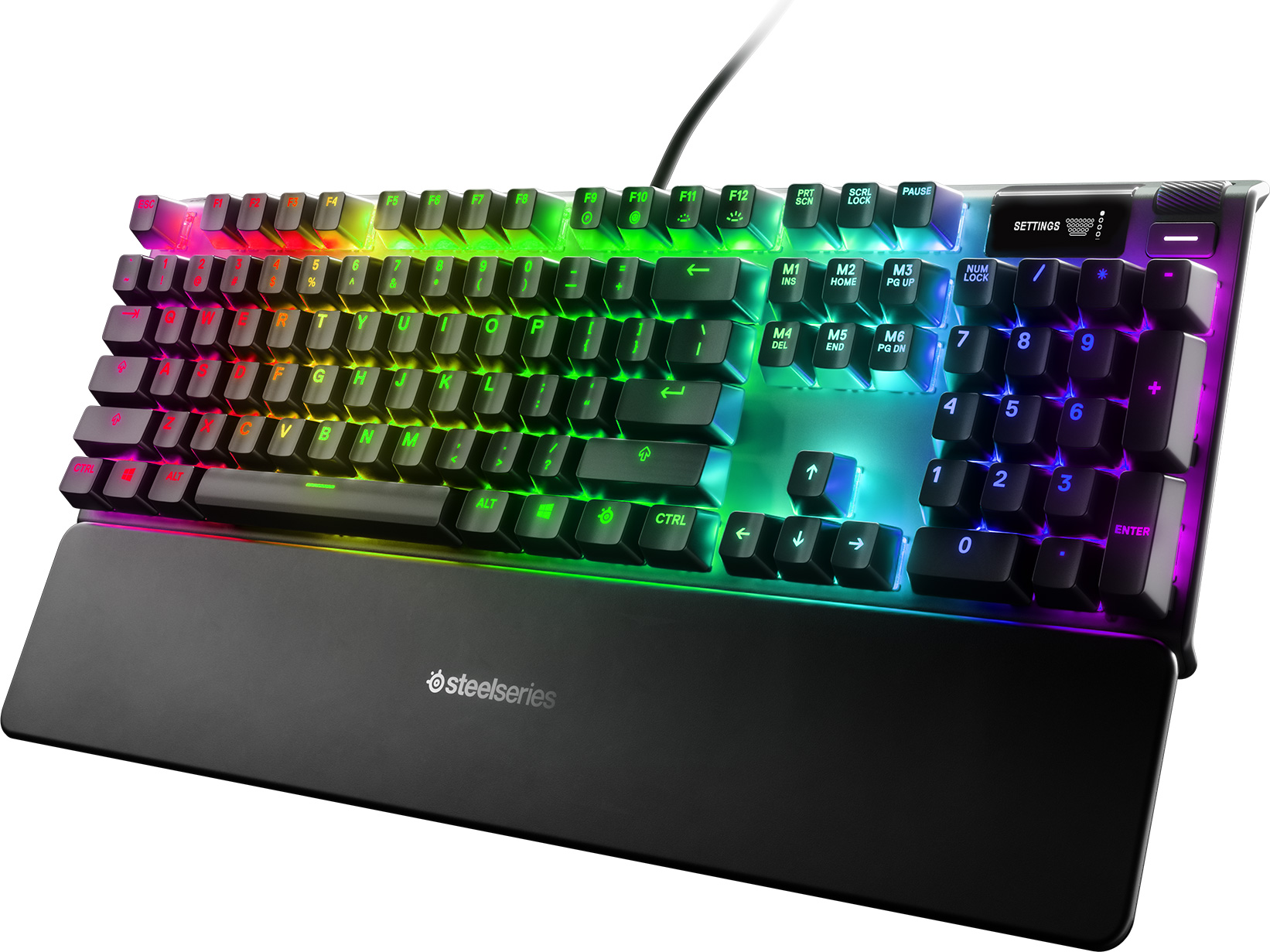 While the Apex 7 Keyboard does look like a gaming keyboard, SteelSeries have included some very useful additions with the main one being the OLED smart display. This monochrome OLED boasts a resolution of 128×40 that is quite clear and is located in the top right hand corner of the keyboard, next to a clickable scroll wheel. This wheel allows you to control multimedia but if you install the SteelSeries software, you can reprogram it.
Back to the OLED smart display. If you don't program the display, it will display the SteelSeries logo, however via the app, it allows you to add custom images (including animations), the ability to control multimedia tracks, display in-game information plus accessing current macros on the fly. Lastly, it allows you to control the illumination of the keyboard.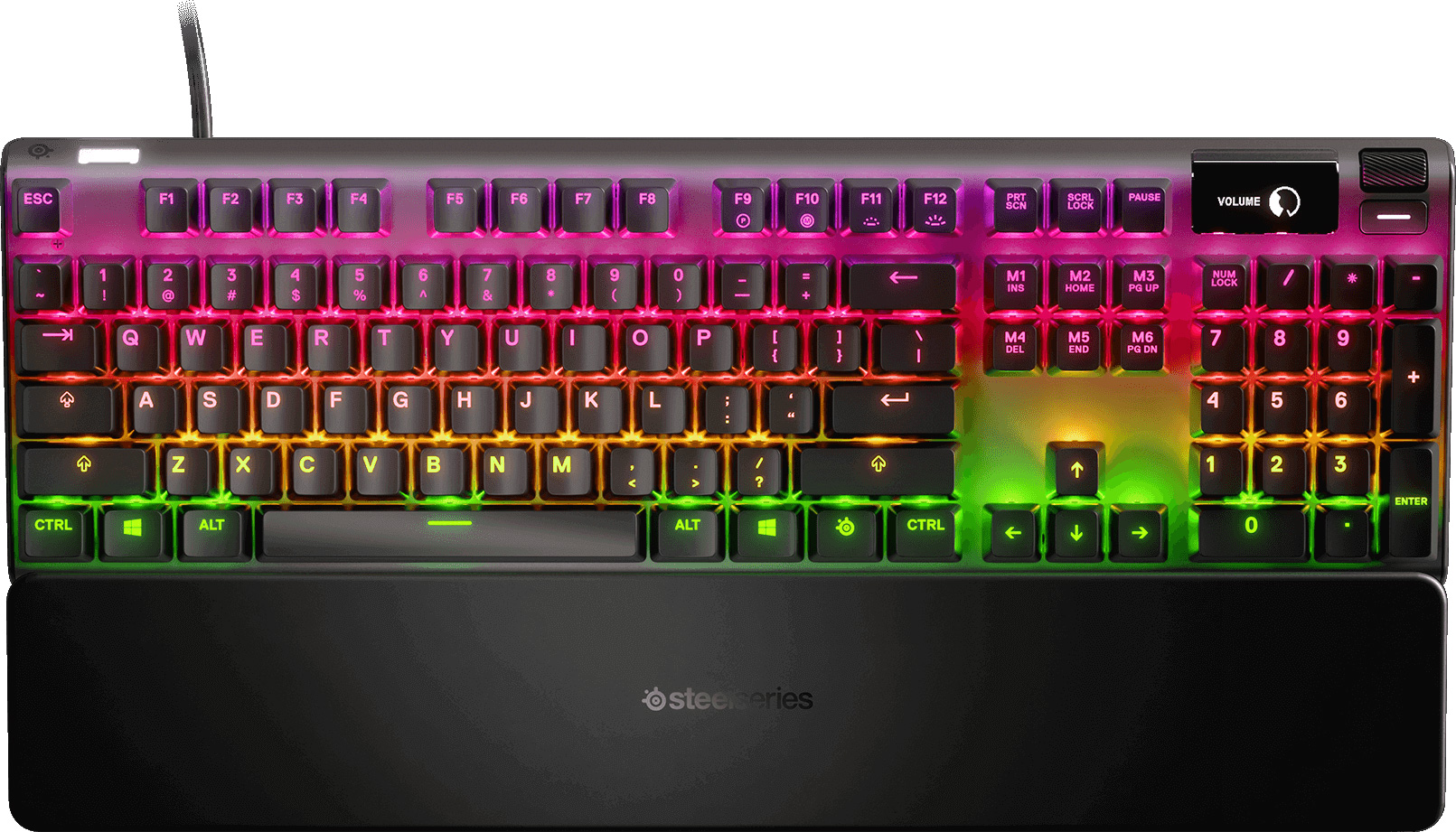 Design
Top Material – Aircraft Grade Aluminum Alloy Frame
Illumination – Dynamic Per Key RGB Illumination
There is also a magnetic palm wrist and the USB pass-through even glows that makes connecting USB devices a breeze. Speaking of a breeze, setup was very easy and while it works without the SteelSeries software, you do need to install Engine 3 in order to maximise your gaming experience. This software is also quite straightforward to use.
We tested a variety of games on the SteelSeries Apex 7 Keyboard with a focus on first person shooters that include Call of Duty Modern Warfare, Overwatch and Star Wars Battlefround II. All these titles performed expected (awesome) and the red switch are indeed very smooth and very fast, even with a myriad of keys pressed simultaneously. Other games included World of Warcraft, Paladins and Apex Legends with no problems at all. With all keypads, it does take a few days to become accustomed to it, especially if you have been using a louder switch but nonetheless, no problems here.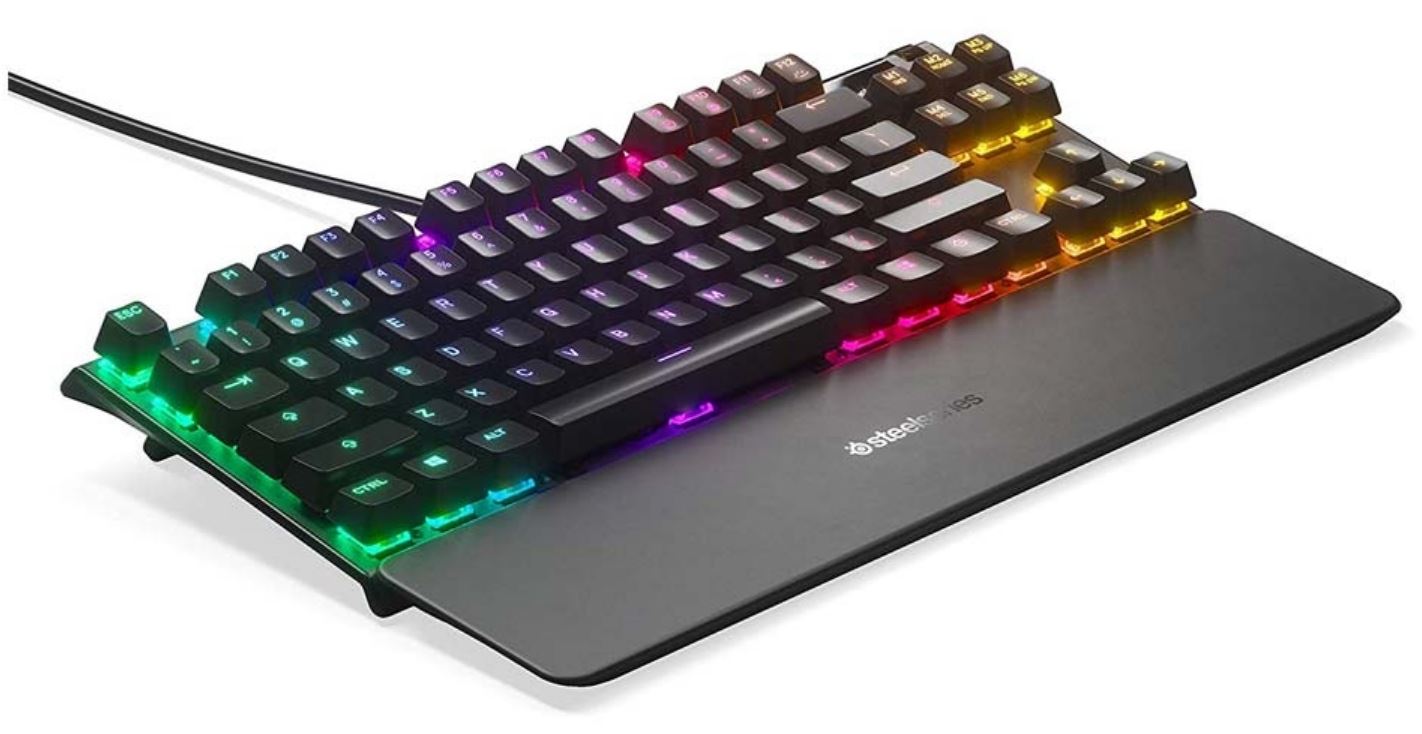 Final Thoughts?
With a recommended retail price of $000.00AUD (Jan 2020), the SteelSeries Apex 7 is a great contender when it comes to mechanical gaming keyboards that provides speed, silence and performance that is quite affordably priced. It also boasts a sturdy aluminium chasis with excellent customisation options  and a surprisingly useful OLED smart display.