PS4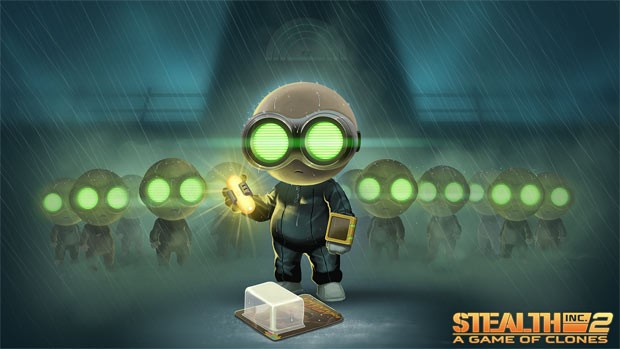 Published on May 15th, 2015 | by Admin
Stealth Inc 2 A Game of Clones Review
Summary: Stealth Inc 2 A Game of Clones ... send in the clones in this frustrating yet fun indie puzzle-platformer!
With a clever word twist on a certain HBO series, Stealth Inc 2 A Game of Clones actually has nothing to do with the aforementioned TV series and this Wii U game has finally rolled out onto other platforms. Thankfully we were given the opportunity to check this out on the PlayStation 4 which really worked on this console, especially the control mechanics.
Imagine Metal Gear Solid as a 2D arcade game and that's what Stealth Inc 2 A Game of Clones feels like as you try to avoid the security of PTI industries. Also like Snake, your character does have some fun items to use in the environment which does make for some fun experiments… more so, trial and error. The game even channels a Portal-like atmosphere, especially with its difficulty and at times humour.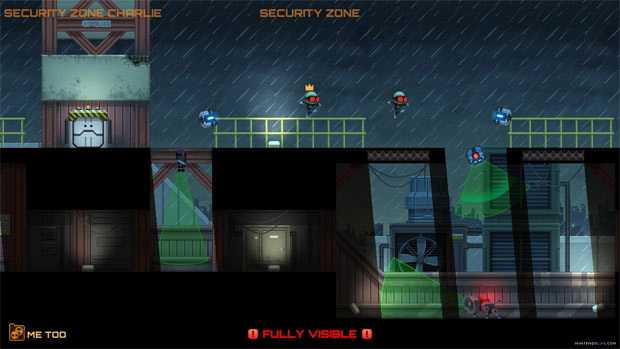 At its core, Stealth Inc 2 A Game of Clones is a platformer with old school mechanics plus puzzles that creates a very enjoyable title on the PlayStation 4 as you sneak around as this nameless clone. Even though graphically, the title may look a little Spartan, there's quite a bit of content hidden through the environment that really makes Stealth Inc 2 A Game of Clones quite an addictive experience. As you play the game, the developers tell the story of PTI industries through the eyes of Malcolm Aldershot which open up the corrupted world of this organisation. Sure, it's a little clichéd and reminiscent of something like Deus Ex or Portal but it actually suits the premise well.
In classic old school fashion as you navigate through the 2D world, you will need to watch the environment carefully in order to avoid security, both sentient and digital with some challenging boss battles thrown into the mix. There's also a reason why the game is called "A Game of Clones" because for your nameless clone, life is cheap and one wrong move can find your character killed quickly, especially if you try to play the game too fast or don't study the level design.
Timing also plays a key as do the shadows in the game in order to ensure that no alarms or security systems are tripped. Given that, Stealth Inc 2 A Game of Clones does require some trial and error which can become a little frustrating at times. Nonetheless it's quite an original and well designed indie game that generally works on most levels, if not all. Just be careful if you are easily frustrated because this game is definitely not for you.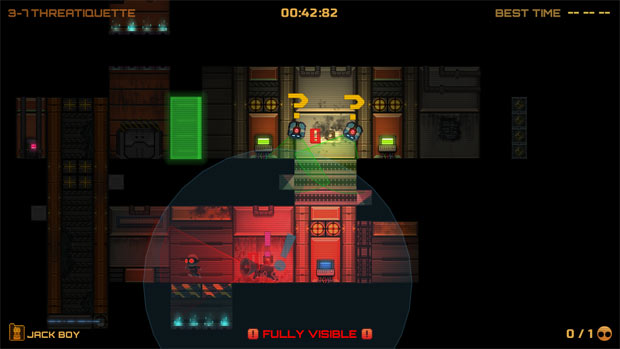 Graphics/Audio
Graphically, the game looks kitsch on the PlayStation 4 but its stylised and minimalistic graphics actually suit the premise well which really channels this retro feel to it. Lighting is used well in the game, especially as its part of the core puzzles. Sound effects and music work hand in hand with the gameplay and overall, Stealth Inc 2 A Game of Clones is a fun platformer that can be quite frustrating but also very rewarding when you succeed.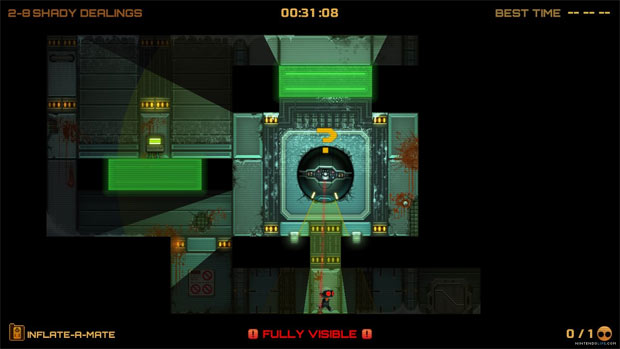 Final Thoughts?
In the end, Stealth Inc 2 A Game of Clones is a fun yet extremely frustrating puzzle game with decent platforming mechanics thrown in. Sure, it will create a sense of controller rage but when you succeed, it's quite a satisfying and a joyful experience because at the end of the day, it's always your fault when you fail. It's definitely a game for those who have excellent patience and want something a little different than the mainstream Triple A titles… send in the clones!