Games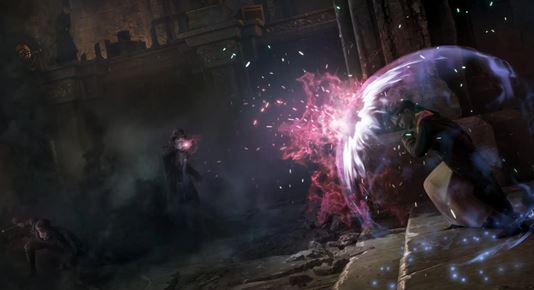 Published on March 18th, 2022 | by Andrew Bistak
State of Play Recap – Hogwarts Legacy
Today, PlayStation's State of Play showcase offered players an exciting in-depth look at gameplay for the upcoming Hogwarts Legacy.
The episode provides audiences with 13 minutes of gameplay footage that showcases the magical journey players will be taken on during their visit to Hogwarts including being placed into their house with the sorting hat, gameplay mechanics, and the unique characters and locations they will see throughout the experience.
Game Director, Alan Tew sums up the preview and what Hogwarts Legacy will mean to players stating:
"Many fans of Harry Potter imagined what it would be like to receive their own Hogwarts letter, be sorted, and attend Hogwarts. More than anything else, we wanted to allow fans, after all these years, to finally tell their story, their way, at the most beloved school of witchcraft and wizardry. Only an open-world action RPG could capture the breadth of our fantasies."
A full release date is yet to be announced, however, players can expect to get their hands on Hogwarts Legacy later this year.
If you missed the showcase, be sure to check out the full State of Play episode here.