PS5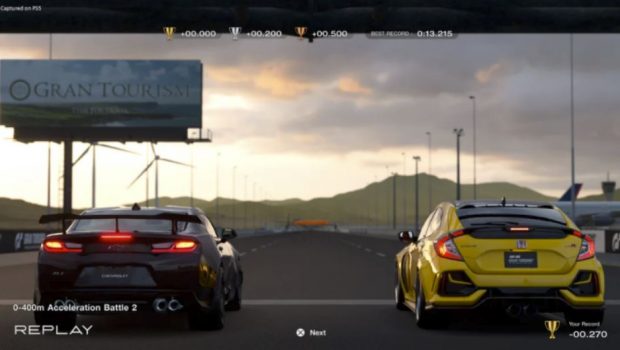 Published on February 3rd, 2022 | by Adrian Gunning
PlayStation State of Play February 2022 Recap
Today's State of Play showcase provided players with an in-depth look at the modes and features of Gran Turismo 7. The latest instalment launches Friday, 4 March and celebrates the idea of car culture in the modern-day.
The unique episode featured 30 minutes of never-before-seen gameplay footage for Gran Turismo 7 captured directly on PlayStation 5, an insight into various modes, and much more.
Let's take a closer look at what players will experience when they first access the game…
Music Rally
Hop into a Porsche Carrera Speedster '56 and race through the Music Rally. On the surface, it's an arcade-style race where players will enjoy some motivating, up-tempo tunes while trying to reach checkpoints before time runs out.
Purchasing a car
The World Map is players' home base in the resort-themed world of GT7. The first task to complete is using some provided in-game credits to purchase a used car.
Cafe
This comfy locale offers players "Menu Books" of activities to complete for new cars and other game-progression goodies.
License Center
Unlock the License Center, featuring rigorous driving tests known to GT veterans all over the world.
Tuning
With a handful of cars now in players' garage and new skills at their command, a Cafe menu will direct players to the newly opened Tuning Shop. This place is loaded with parts of all shapes and sizes, with even more to be unlocked.
This is just the tip of the iceberg, as players progress through the game they will open many more features to explore.
Players can pre-order Gran Turismo 7 on PlayStation Store and selected retailers for either PS4 or PS5.
If you missed the showcase, be sure to check out the full State of Play episode here.