News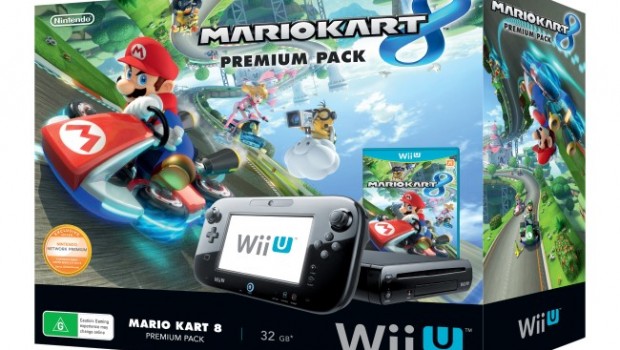 Published on April 25th, 2014 | by admin
START YOUR ENGINES ON 31st MAY WITH THE 'MARIO KART 8 PREMIUM PACK' Wii U HARDWARE BUNDLE
24th April 2014 – With just over a month to go until gravity-defying racing comes toWii U in the shape of Mario Kart 8, Nintendo has today announced that a Mario Kart 8 Premium Pack Wii U hardware bundle will accompany the launch of the game on 31st May.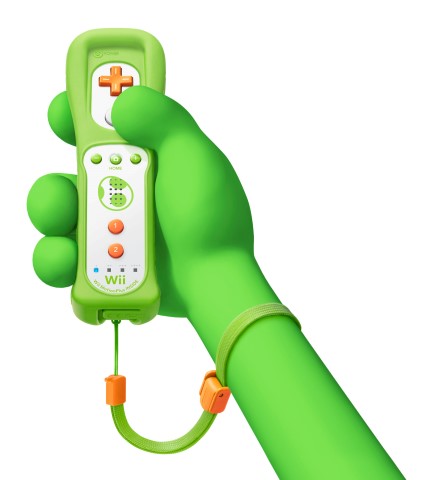 The release of the Mario Kart 8 Premium Pack (SRP AU$429.95)represents an ideal offering for first-time Wii U owners, with a black Wii U Premium console with 32GB* of storage packaged alongside a black Wii U GamePad controller, Sensor Bar, and the all-important Mario Kart 8 game disc. With Mario Kart 8 set to feature 16 remixed classic courses, as well as 16 courses that are brand new to the series, both newcomers and veteran drivers alike will face fresh karting challenges with the added twist of a new antigravity feature allowing Mario and company to race upside down or up vertical surfaces.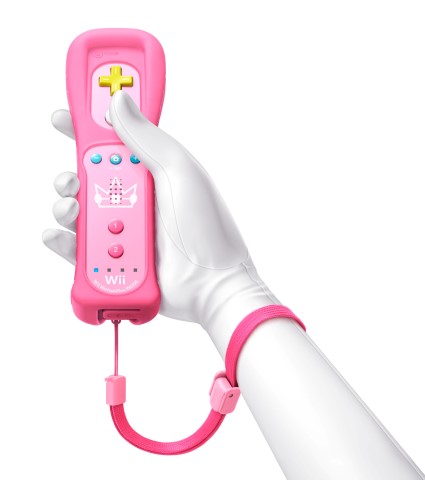 While the likes of Bowser's minions – all seven of the pesky bunch – will be playable for the first time in Mario Kart history from 31st May, experienced drivers such as Princess Peach and Yoshi have featured in all games in the series to date. Fans wishing to pay tribute to these two legendary racers can get their hands on new Wii Remote Plus Peach and Wii Remote Plus Yoshi controllers at SRP AU$69.95 each, both of which will release on 31st May, the same day as Mario Kart 8 launches in stores and on Nintendo eShop. Decked out in all pink with signature flashes of blue and yellow, the Wii Remote Plus Peach features a regal touch on the front of the controller in the form of a white crown.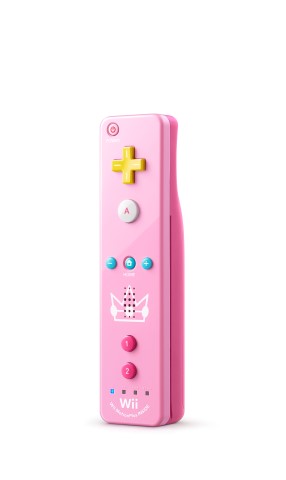 Meanwhile, the Wii Remote Plus Yoshi controller comes complete in a green and white shell, with an iconic Yoshi egg adorning its front. Just over one month remains until Mario and other legendary racers from the Mushroom Kingdom line up at the starting grid in Mario Kart 8, complete with 32 new and remixed classic courses influenced by antigravity, new items to unleash during the heat of a race, and a host of ways to enjoy the action including 12-player online competitive play**, and four-player local multiplayer.
Additional Links:
Mario Kart 8 website http://gamesites.nintendo.com.au/mario-kart-8/
Nintendo Australia Website: http://www.nintendo.com.au
NintendoAustralia Twitter:https://twitter.com/NintendoAUNZ
Nintendo Australia Facebook: https://www.facebook.com/NintendoAUNZ
Nintendo AU on YouTubehttp://www.youtube.com/nintendoau
Nintendo Australia Image Libraryhttp://images.nintendo.com.au