Games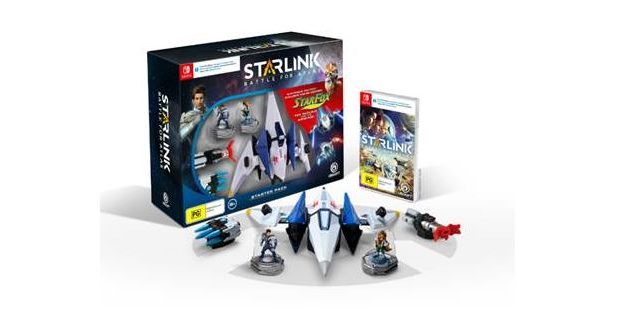 Published on October 8th, 2018 | by Admin
Starlink: Battle For Atlas™ hands-on available at the Nintendo Experience
Sydney, Australia — October 8, 2018 — Ubisoft® Australia has announced that early access to Starlink: Battle for Atlas will be available to the community at the newly renovated Nintendo Experience at EB Games Swanston Street in Melbourne from 12:00pm on Thursday, October 11. Before it officially launches on October 16, community will get exclusive hands-on with the Nintendo Switch edition of the game including Fox McCloud and the Arwing of the Starfox franchise.
Starlink: Battle for Atlas™ is an open world, action-adventure game where players assemble a modular starship, link it to their game controller and launch into an epic adventure across the exotic Atlas™ star system. Star Fox™ Leader Fox McCloud and his signature Arwing fighter were a surprise announcement at this year's E3, receiving high acclaim from both the community and media alike. They will be immediately playable as part of the Nintendo Switch Starter Pack, which is available for pre-order now and includes a physical Fox pilot and the Arwing starship. 
ABOUT UBISOFT
Ubisoft is a leading creator, publisher and distributor of interactive entertainment and services, with a rich portfolio of world-renowned brands, including Assassin's Creed, Just Dance, Tom Clancy's video game series, Rayman, Far Cry and Watch Dogs. The teams throughout Ubisoft's worldwide network of studios and business offices are committed to delivering original and memorable gaming experiences across all popular platforms, including consoles, mobile phones, tablets and PCs. For the 2017–18 fiscal year Ubisoft generated sales of €1,732 million. To learn more, please visit www.ubisoft.com.