Games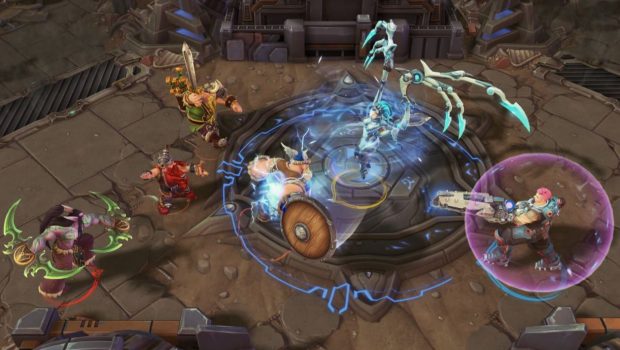 Published on September 28th, 2016 | by admin
StarCraft-Themed Battleground, Warhead Junction, and Overwatch's Zarya Now Available in Heroes of the Storm!
The Machines of War have hit the Nexus, and new StarCraft-themed battleground, Warhead Junction, is now available to all players! Once a testing facility for nuclear weapons, Warhead Junction has since fallen into ruin. However, the site's abandonment hasn't stopped its glitchy adjutant from continuing to produce and hand out nuclear weapons. Join the arms race, build up your stockpile, and rain hell on your enemies!
Known as one of the world's strongest women, and a fierce soldier of the Russian Defense Force, Overwatch's Zarya (Aleksandra Zaryanova), also enters the fight! As the latest tank to join the Heroes of the Storm character roster, her basic abilities include Particle Grenade, which deals damage to enemies and structures around her; Personal Barrier; and Shield Ally, which allow her to protect herself, and defend a friendly player, absorbing damage for three seconds. Zarya also has two Heroic Abilities: Graviton Surge, which gathers all nearby foes together for 2.5 seconds, leaving them open to damage; and Expulsion Zone, which knocks back opponent characters from the target area for 3.5 seconds, slowing affected player movement by 50%.
Zarya brings her skills and strength to the Nexus in order to protect those in need, and she's available now!