PC Games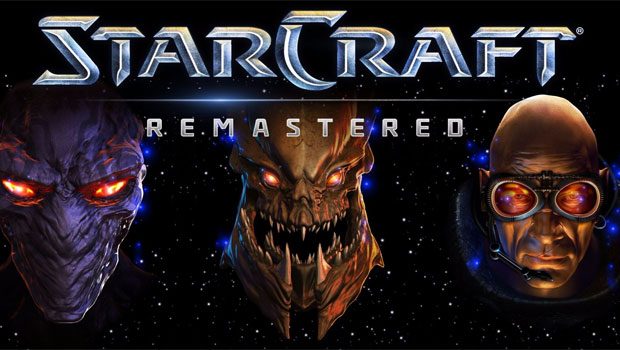 Published on August 28th, 2017 | by James Wright
StarCraft Remastered Review … say goodbye to pixels!
Summary: StarCraft Remastered Review ... say goodbye to pixels as you step back in time with rose coloured modern glasses of wonder!
4
StarCraft time machine!
StarCraft is synonymous with RTS (real-time strategy) games and is one of the founding fathers of this genre as Blizzard have 'remastered' this true classic. I'm a gamer from way back and I remember playing this game when it first came out and was quite immersed in this title with my friends. It was also a time when PC multiplayer was in its infancy but we had a blast nonetheless and interestingly enough, this game is still played as an eSport in South Korea!
So here we are again, 29-years later as we revisit this 1988 game and although it keeps the core of what made this game great, it's received a graphical facelift, including remastered audio. Apart from the original game, StarCraft Remastered even includes the Brood War expansion which also has had a makeover plus custom maps from the original still work. It should be noted that the gameplay is not updated, rather, it's the graphics and the audio which have been improved… including support for 4K and the ability of swap back to the original game in terms of its original appearance thanks to the F5 button.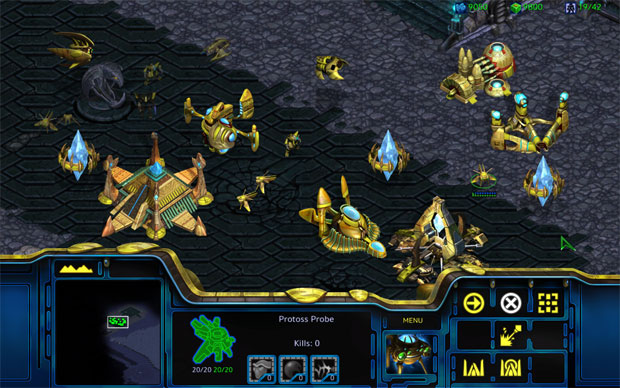 So when the StarCraft Remastered first boots up, you immediately know that you are in for treat thanks to the swish new presentation. Unlike the quite static graphics from the original, Blizzard have really outdone themselves as not only is the world more dynamic in terms of its "3D" terrain but units are considerably more detailed and have improved animations. Furthermore, the developers have incorporated a zoom feature which lets you get nice and close to the action which really highlights the great attention to detail on your units, including the enemies.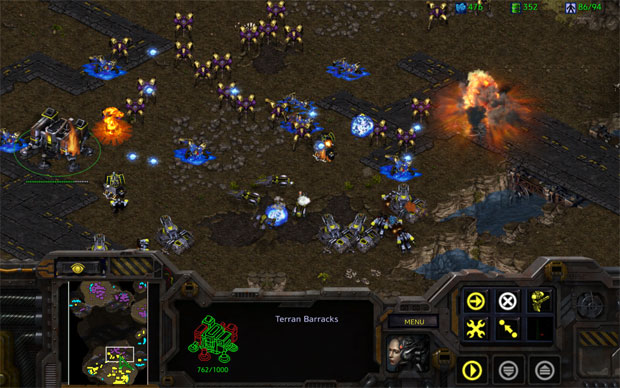 Although revisiting the single-player campaign again was a fun experience, it should be noted that this remastered edition does not feature all the hallmarks of StarCraft 2 as the gameplay does feel a tad dated at times such as the ease of moving your units or pathfinding but nonetheless, it's still quite a fun play, even 19-years later. Then you have the multiplayer component which more than makes up for this slight flaw and not only is the matchmaking system quite decent but it definitely enhances the gameplay when you're playing with unpredictable enemies.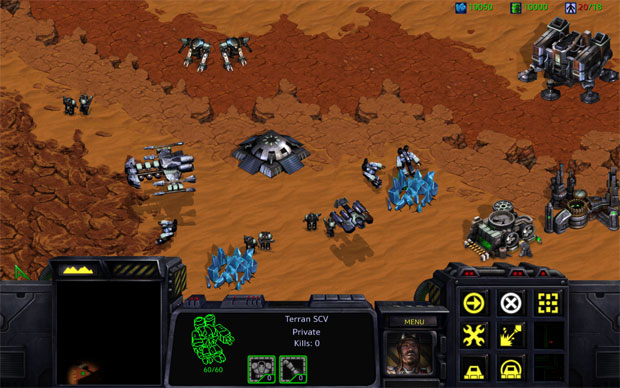 Final Thoughts?
StarCraft Remastered is a true test of time and although the original still works well today, the remastered version is a fun experience. Sure, it's a little clunky here and there but Blizzard have really brought the game into the 21st century, especially with its revamped graphics that look glorious, not to mention multiplayer updates. All in all, it's a fun trip down memory lane that just highlights the memories again and for those who have never played it before, it will allow them to experience what all the Terran, Zerg and Protoss fuss was all about.
Features
Full graphical upgrade of the original StarCraft and the StarCraft: Brood War expansion
Widescreen UHD support for up to 4K resolution
New matchmaking and leaderboards
Player profiles that track individual statistics
Cloud saving for campaign progress, hotkeys, and replays
Higher fidelity music and sound
Switch between Remastered and the original StarCraft with the click of a button!