Comics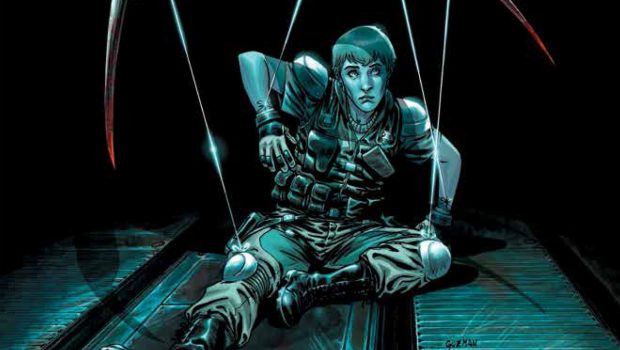 Published on April 17th, 2019 | by Dana Folkard
STARCRAFT EXCLUSIVE!
RETURN TO THE STARCRAFT® UNIVERSE WITH NEW STORIES COMING FROM DARK HORSE COMICS AND BLIZZARD ENTERTAINMENT
Jody Houser Returns to StarCraft in an All-New Series
Writer extraordinaire Jody Houser (StarCraft: Scavengers, Stranger Things), artist Gabriel Guzmán (StarCraft: Scavengers, Predators), colorist Michael Atiyeh (StarCraft: Scavengers, Dragon Age), and letterer Steve Dutro (I Am a Hero Omnibus, StarCraft: Scavengers) team up to continue the tale started in StarCraft: Scavengers. Based on an original story by Jody Houser and Blizzard Entertainment's StarCraft game team, StarCraft: Survivors reveals exciting new territory in the StarCraft universe!
After surviving a murderous dark templar's rampage, a terran space engineer named Caleb is forced to carry out the protoss's bidding: he must infiltrate a munitions factory in the Umojan Protectorate and find a mysterious source of power.
 StarCraft: Survivors #1 (of four) goes on sale July 24, 2019 and is available for pre-order at your local comic shop.
Praise for StarCraft: Scavengers:
"This is the perfect tie-in comic for a video game—something that doesn't try to re-create the experience of the video game, but instead uses an existing world as a backdrop for an interesting story."–Comicbook.com
"This is a StarCraft tale that is just as accessible for newcomers to the setting as it is for diehard fans."–Impulse Gamer