Comics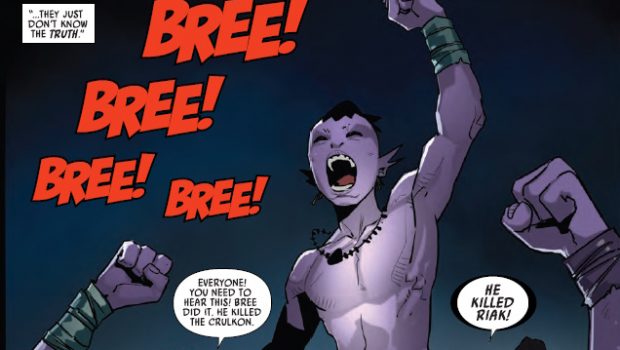 Published on February 1st, 2023 | by Tim Chuma
Star Wars: Yoda #3 Review (2022)
Summary: Yoda is a dick in this, go read the Obi Wan series instead.
A new generation has grown since Yoda abandoned the planet due to the Jedi being dicks and him helping them stand up for themselves, then complaining when they actually did as much.
The leader of the tribe does not like people talking about what happened and when the other tribe attacks it is worked out a different way as the "enemy" was never that in the first place.
This is kind of an odd series and not really up to the standard of the Obi Wan comics, I cannot really recommend this one unless you were super into this character.
I was still able to pick up what was going on even after missing something big that had happened previously in the story at least.
Comic details:
Writer: Cavan Scott
Penciler: Nico Leon
Cover Artist: Phil Noto
Publisher: Marvel
Published: January 25, 2023