Games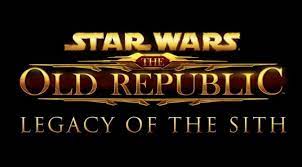 Published on February 17th, 2022 | by Adrian Gunning
Star Wars: The Old Republic CG Trailer with ILM to Debut Feb 15
In celebration of the launch of Legacy of the Sith and 10 years of Star Wars storytelling through the game's action-packed CG trailers, BioWare, LucasFilm Games, and Industrial Light & Magic (ILM) – the world's leading effects company founded by George Lucas – have collaborated on a new cinematic launch trailer setting the stage for the events of the expansion.
The new CG trailer titled "Disorder" will debut tomorrow, Tuesday, February 15 at 8am PT on YouTube, the next iconic CG trailer from BioWare and Lucasfilm Games for Star Wars: The Old Republic.
You can check out a special Star Wars: The Old Republic 10th anniversary montage video of the game's epic cinematic trailers from throughout the years here.
The launch of Star Wars: The Old Republic – Legacy of the Sith on February 15 will continue the year-long 10th Anniversary Celebration for the beloved MMORPG which will provide players with an array of new content, updates and in-game activities throughout 2022. In addition to the expansive next chapter in the thrilling storyline of Star Wars: The Old Republic, the highly anticipated Combat Styles feature will add an all-new level of customization for a character's weapons and abilities giving players even more options to create the Star Wars character of their dreams.