Comics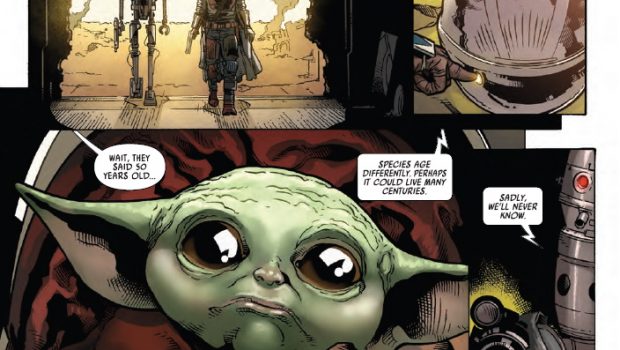 Published on July 19th, 2022 | by Tim Chuma
Star Wars: The Mandalorian #1 Review (2022)
Summary: While not entirely necessary if you have already seen the show, it might please the fans who cannot get enough of it as it is a more condensed version.
The Mandalorian arrives in comic book form!  Din Djarin is introduced in the same way as he is in the show and we get to meet Baby Yoda for the first time (no, I will not call it Grogu or The Child). This is pretty much the show in printed form so what you get out of depends on how much you liked the show.
Not sure what else they are going to do with this or if they even can. I can remember the Manga version of Star Wars – A New Hope had stuff in it that ended up in Obi Wan (Uncle Owen returning "gifts" Obi Wan had wanted Luke to have) so it remains to be seen if they do anything new in the upcoming editions.
At the moment it seems more like a condensed version of the TV series, this could be a good or bad thing depending on your viewpoint. There are plenty of Star Wars comics by now so hopefully Baby Yoda can make cameos in them now.
There is nothing really wrong with this but it just seems surplus to needs unless you were a huge fan of the Disney plus series and need more of the same.
Comic details:
Writer: Rodney Barnes
Penciler: Georges Jeanty
Cover Artist: Adi Granov
Publisher: Marvel
Published: July 13, 2022