Comics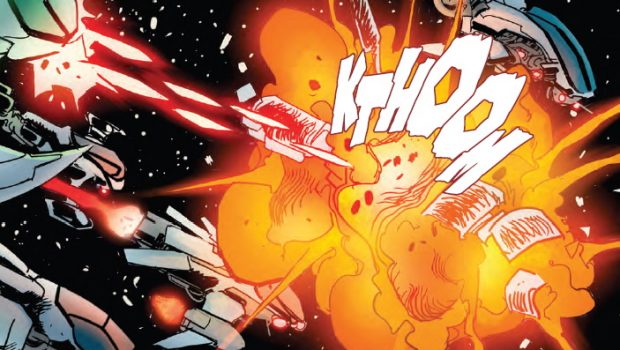 Published on January 17th, 2022 | by Tim Chuma
Star Wars: The High Republic – Eye of the Storm #1 (2022) Review
Summary: Maybe if you have read all the other High Republic stories first as I didn't actually know who this was about. You can still follow the story though.
This is a "from a certain point of view" origin story for the main big-bad in the High Republic series going back to their origins on a storm planet and how they had an old woman in stasis who could manipulate jumps (origins of the Skywalkers?) to given them success in battle.
There is no moralising in this story as people are not presented as good or evil, the main story may present things as a binary choice but in the real world people need to survive. Also having everything set thousands of years before the main events everyone is familiar with does give the creators a chance to explore something different than the Jedi vs the Sith.
I felt like there was enough in the story to explain why the main character ended up like they were. They weren't seeking to be bad originally but having to survive always from their hostile home planet had put them into conflict and they had to strike back.
While it is a bit of a jump to go into this without having heard of the main character, you can still go back and read the main stories about them and it will make more sense. Worthwhile reading once you have read the rest of the stories related to it.
Comic details:
Writer: Charles Soule
Penciler: Guillermo Sanna
Cover Artist: Ryan Brown
Publisher: Marvel
Published: January 12, 2022