Events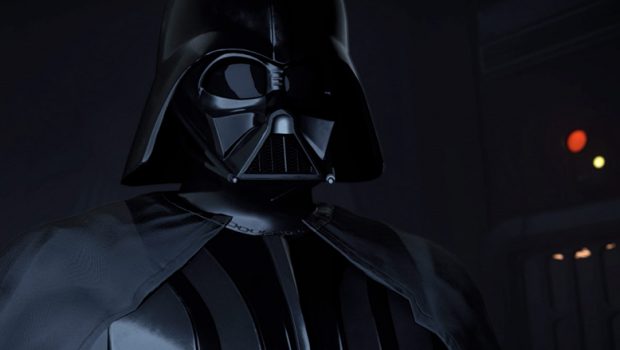 Published on August 26th, 2023 | by Adrian Gunning
Star Wars: The Empire Strikes Back in Concert returns with the full force of the mighty MSO – Eighth and final show now on sale
Star Wars: The Empire Strikes Back in Concert – the Force returns to the MSO when they perform John Williams' legendary score as the classic 1980 film, The Empire Strikes Back, is projected on the big screen at Hamer Hall.
After the destruction of the Death Star, the Empire has regrouped – with Darth Vader leading the hunt for Luke Skywalker. The Force will be with the Melbourne Symphony Orchestra when they perform The Empire Strikes Back in Concert, featuring the popular movie on the big screen with the MSO performing John Williams' legendary score live.
Conductor Nicholas Buc said that The Empire Strikes Back is his personal favourite Star Wars score.
'As well as being a fan favourite in the series, The Empire Strikes Back introduces perhaps the greatest villain's theme in cinematic history, The Imperial March. Williams' bombastic music for Darth Vader has since come to represent everything evil in the Star Wars universe and, combined with his new love theme for Han and Leia, this score improves on everything that Williams started in Episode IV,' said Mr Buc.
Enjoy the most memorable moments from this iconic film including Han Solo being frozen in carbonite, Luke Skywalker discovering who his true father is and his training methods as a Jedi under the watchful eye of his master, Yoda, all while the Melbourne Symphony Orchestra plays the incredible music in full symphonic surround sound.
About Disney Concerts
Disney Concerts is the concert production and licensing division of Disney Music Group, the music arm of The Walt Disney Company. Disney Concerts produces concerts and tours, and licenses Disney music and visual content to symphony orchestras and presenters on a worldwide basis. Disney Concerts' concert packages include a variety of formats, such as "live to picture" film concerts and themed instrumental and vocal compilation concerts and range from instrumental-only symphonic performances to multimedia productions featuring live vocalists and choir.
Presentation licensed by Disney Concerts. In association with 20th Century Fox, Lucasfilm and Warner /Chappell Music. © 2023 & TM LUCASFILM LTD. ALL RIGHTS RESERVED © Disney
Star Wars: The Empire Strikes Back in Concert
Dates:
Thursday 5 & Friday 6 October – 7.30pm, Saturday 7 October  – 1pm & Sunday 8 October – 2.00pm
Thursday 19 & Friday 20 october – 7.30pm, Saturday 21 October – 1.00pm & 7.30pm
Venue:  Arts Centre Melbourne, Hamer Hall
Bookings:  mso.com.au | 03 9929 9600
Film classification:  PG (mild science fiction violence) 
Running time:  Approximately 2 hours and 30 minutes, including a 20-minute interval