Collectibles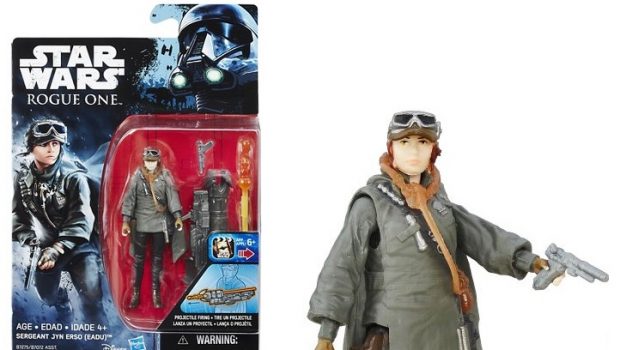 Published on October 9th, 2016 | by Andrew Bistak
Star Wars Rogue One: Sergeant Jyn Erso & Stormtrooper 3.5″ Action Figure Reviews
Summary: The Star Wars Rogue One 3.5" Action Figures successfully recreate the upcoming film in stunning detail that is great both collectors or those wanting to have fun with their toys.
With the clock ticking to the release of Rogue One: A Star Wars Story (Dec 15-2016), Disney and Hasbro have started releasing the amazing merchandise that will accompany the highly anticipated movie. Thankfully Impulse Gamer had the chance to check out two of the new 3.5″ action figures from Star Wars Rogue One that include heroine Sergeant Jyn Erso (Eadu) and an Imperial Stormtrooper. Both these toys successfully mimic their movie counterparts and best of all, they both come with some fun accessories for fans and collectors to enjoy.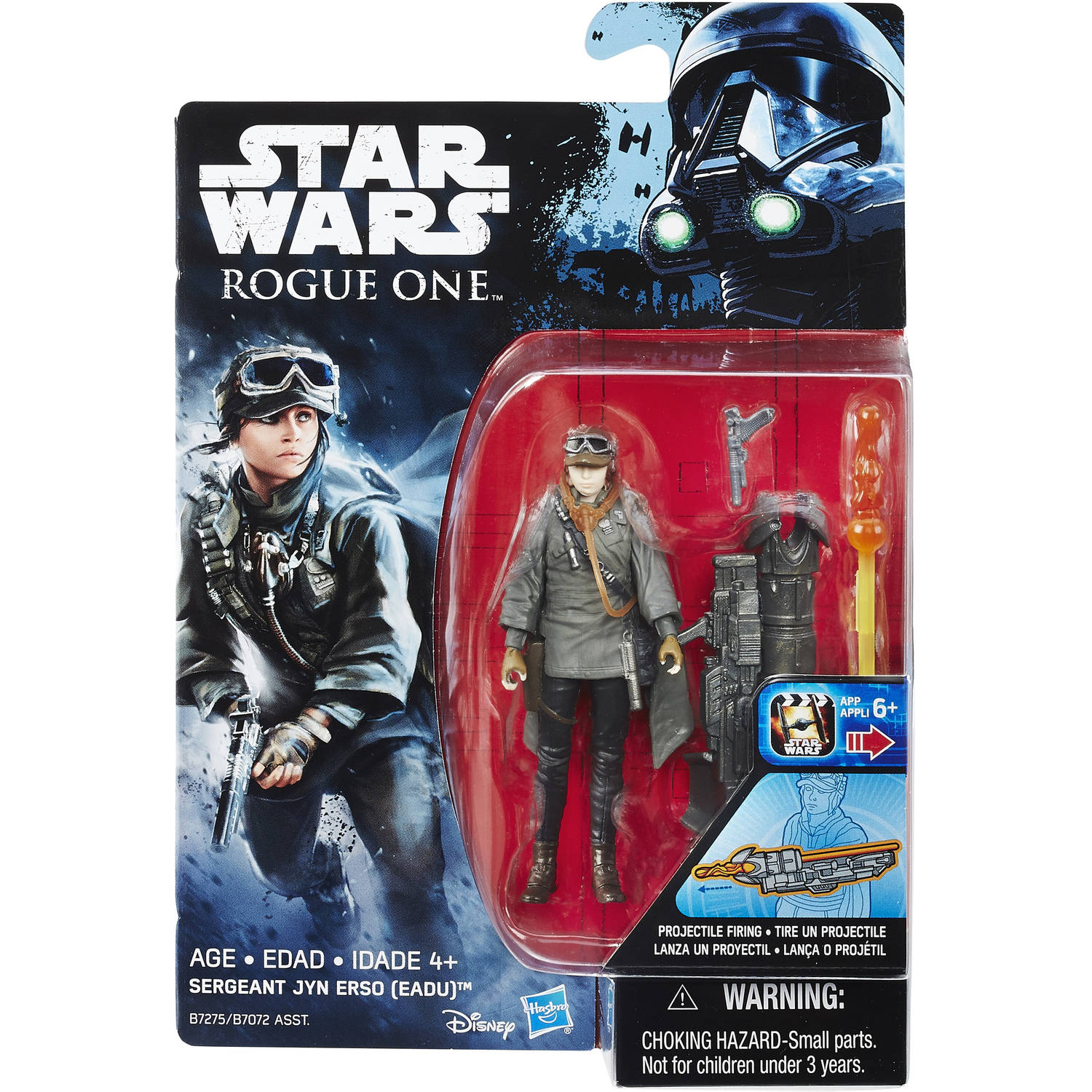 Star Wars Rogue One: Sergeant Jyn Erso (Eadu) 3.5″ Action Figure
The first thing you notice about these new toys is the excellent blister pack that features a Rogue One theme with a great picture of Jyn on the front with a blurb on the back detailing a little about the character;
A Highly skilled soldier in the Rebel Alliance, Jyn Erso is an impetuous, defiant warrior eager to bring the battle to the Empire. Jyn has little patience for debate within Alliance High Command and often takes matters into her own hands.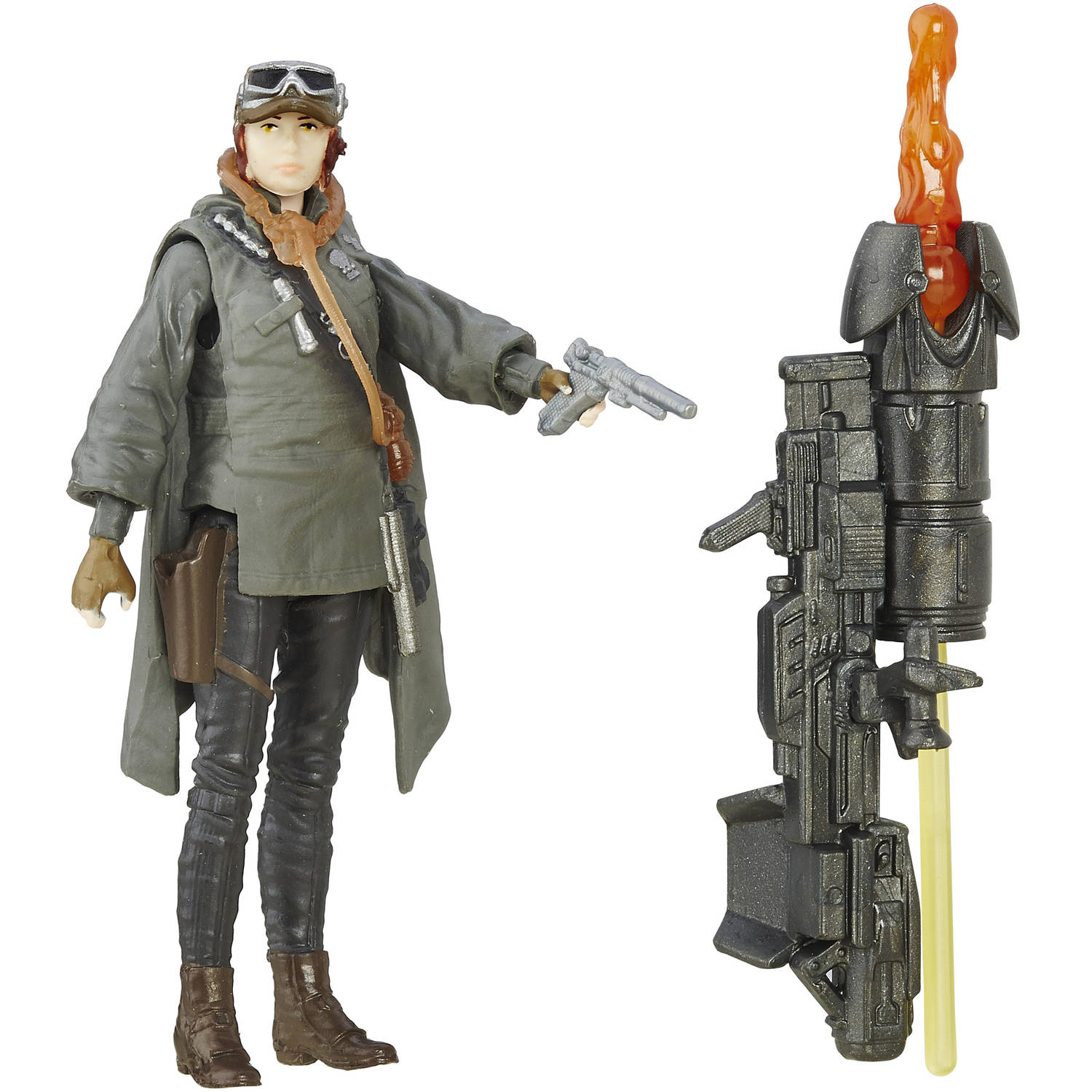 So out of the blister pack, Jyn has three accessories that include a powerful projectile weapon that actually fires a 'laser' plus a small handgun. The detail on the figure is quite impressive which definitely has parallels to the actress who plays Jyn which is Felicity Jones. Given how small the figure is, I was quite pleased at how sturdy it is, especially the hands which of course hold the two weapons.
Specifications
| | |
| --- | --- |
| Gender: | Boys , Girls |
| Color: | Multicolor |
| Age Range: | 3 to 4 Years , 5 to 7 Years |
| Character: | Star Wars |
| Size: | 3.75″ |
| Manufacturer Part Number: | B7275AS00 |
| Model: | B7275AS00 |
| Brand: | Star Wars |
| Assembled Product Dimensions (L x W x H): | 1.50 x 5.51 x 8.27 Inches |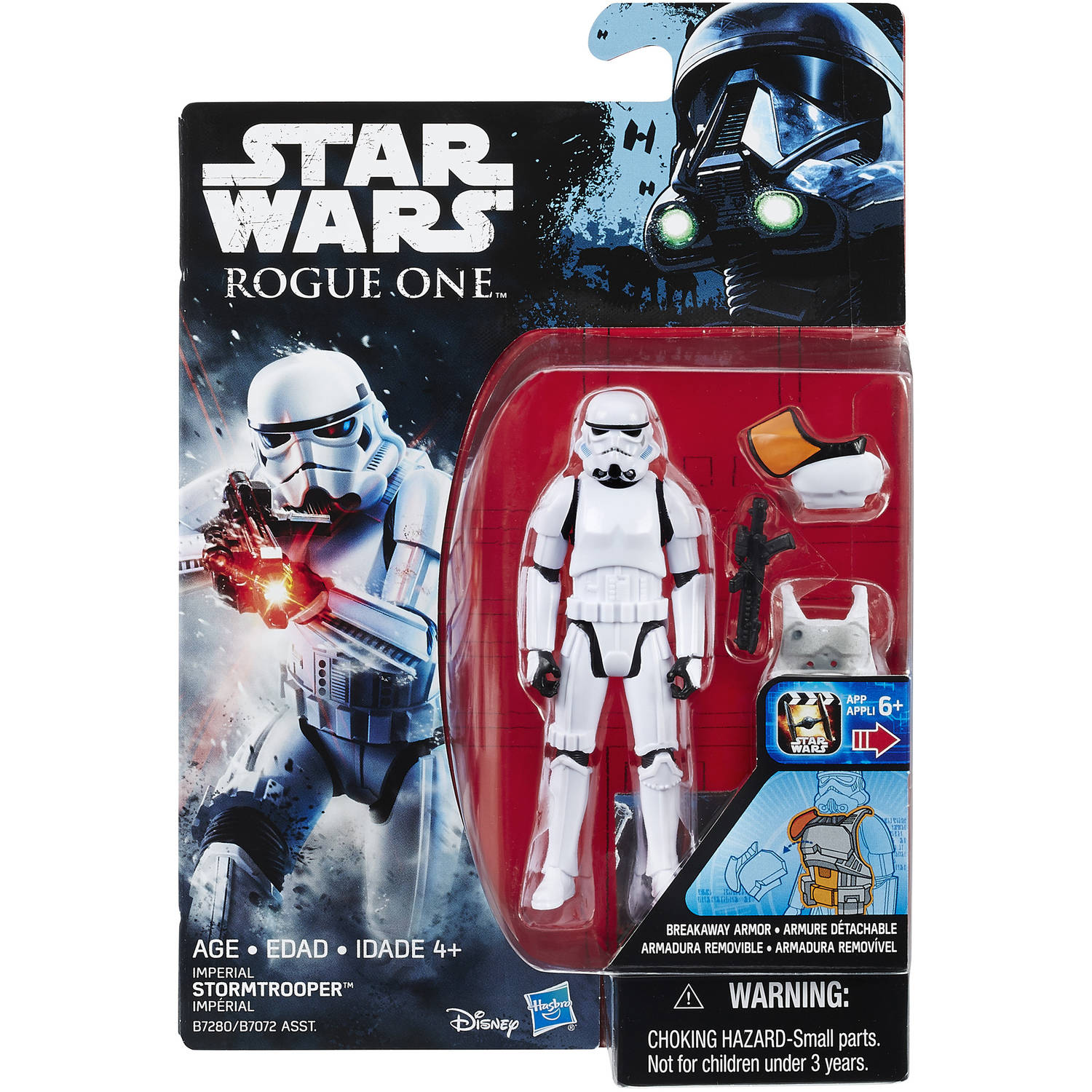 Star Wars Rogue One: Stormtrooper (Imperial) 3.5″ Action Figure
Next up is one of the stock-standard soldiers of the Empire, the deadly Stormtrooper who was predominant in the original three movies and now this prequel, Star Wars Rogue One. Just like Jym, this Imperial Stormtrooper comes with some fun accessories that include a handgun plus breakaway armour. The breakable armour is quite easy to put and kids of all ages will love the way it falls apart.
Again the packaging features a Star Wars Rogue One theme which features a Stormtrooper from the movie and on the back, there is a blurb about the character which states;
Stormtroopers are the faceless legions of soldiers serving the Galactic Empire. Encased in white armour, Stormtroopers are loyal Imperials who undergo rigorous training that strips them of any sense of individuality.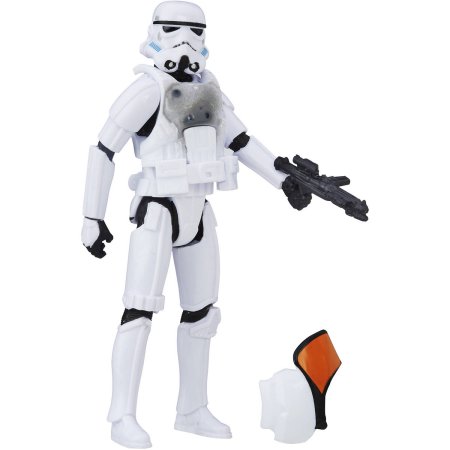 Out of the box, this Stormtrooper from Rogue One looks identical to those in Star Wars A New Hope which of course is expected, given where this movie takes place in the timeline of this mythology. There's some great detail on this action figure, including articulation for those Star Wars play sessions.
To complement both toys, users can download the Hasbro Star Wars StudioFX app which allows you to make cool videos with some awesome special effects. All in all, two great toys from Disney and Hasbro!
Available at all good toy stores and May the Force be with You!
Specifications
| | |
| --- | --- |
| Gender: | Boys ,  Girls |
| Color: | Multicolor |
| Age Range: | 3 to 4 Years ,  5 to 7 Years |
| Character: | Star Wars |
| Size: | 3.75″ |
| Manufacturer Part Number: | B7280AS00 |
| Model: | B7280AS00 |
| Brand: | Star Wars |
| Assembled Product Dimensions (L x W x H): | 1.50 x 5.51 x 8.27 Inches |