Comics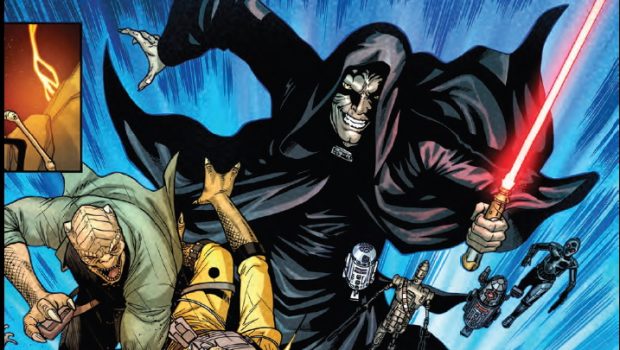 Published on November 28th, 2022 | by Tim Chuma
Star Wars: Revelations #1 (2022) Review
Summary: Maybe one to come back to later and see how many of the "predictions" turn out to have happened in the actual storyline.
Darth Vader is summoned by the Eye of the Webbish bog who has some things to tell him in this one-shot bridging issue between Crimson Reign and Hidden Empire that is meant to hint how things may play out in the future.
This is one of those things it might be better to come back to later to see how much of it actually happened in the storyline. I was not really a fan of the Crimson Reign series as I was not so into it like the War of the Bounty Hunters where I read every single related storyline to get what was going on. Kind of got burnt out doing that and I was very disappointed about how they resolved some of the storylines and majorly changed character motivations.
This does have a bit of everything in it at least so people who want to see more of the traditional Str Wars would enjoy it. As I said maybe come back to this one after a bit more of the Hidden Empire plays out.
Comic details:
Writer: Marc Guggenheim
Penciler: Paul Fry, Salvador Larroca, Emma Kubert, Justin Mason
Cover Artist: Phil Noto
Publisher: Marvel
Published: November 23, 2022