Comics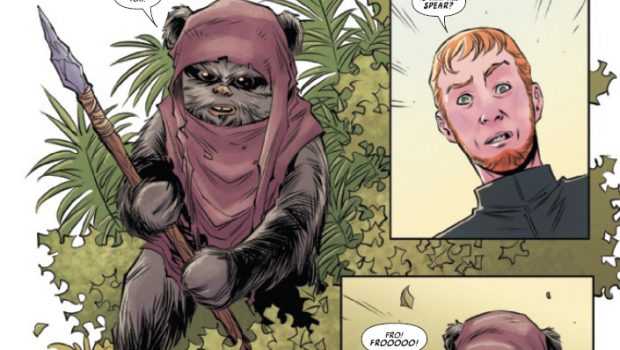 Published on June 11th, 2023 | by Tim Chuma
Star Wars: Return Of The Jedi – The Empire #1 Review (2023)
Summary: It's a thing? I guess? They could keep doing these forever if people keep buying them.
Technician Rilo Grenth gets shipped to the remote forest moon of Endor to run tests on a new system but does not fit in and his attempts to fix things just make things worse. Even trying to be good at his job does not work out well for him as the Empire investigators do not think he would be so incompetent on purpose and has to be a Rebel spy.
There are many different supporting characters in the Star Wars and if they ever run out they will just write more and make them canon. While this was alright, it was by no means essential even if you like Star Wars there is more than enough coming out these days for you enjoy. Maybe if you were collecting absolutely everything Star Wars I would recommend this one.
I am not sure how many more of these they are going to do for Return of the Jedi but at least they are finally out of the period between Empire and Jedi which managed to stretch out for at least four years in comics.
Comic details:
Writer: Jody Houser
Penciler: Jethro Morales
Cover Artist: Ryan Brown
Publisher: Marvel
Published: June 07, 2023