Comics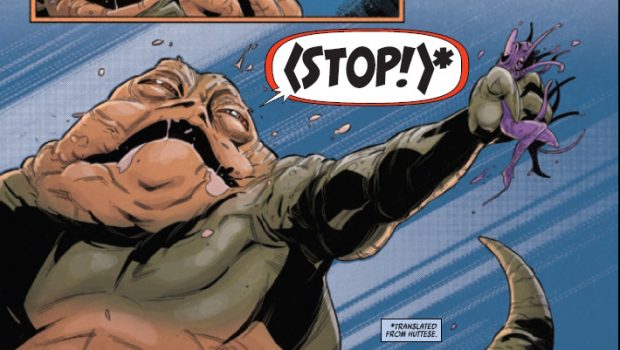 Published on March 31st, 2023 | by Tim Chuma
Star Wars: Return Of The Jedi – Jabba's Palace #1 Review (2023)
Summary: I guess we are doing this now? Wake me when we get to Salacious Crumb's story
With the 40th anniversary of the Release of Return of the Jedi I figured they were going to do something like this and it looks like they are going to go through every single character in that movie to do a comic on it. I am hanging out for Salacious Crumb myself.
This one covers the translator droid we see being destroyed at the start of the movie when C3P0 and R2D2 arrive at the palace.
With everything that has happened with War of the Bounty Hunters and now all the extra stuff from the Mandolorian and Book of Boba Fett you would think there would be not much new they could add but they do manage it.
I thought this was good enough but it is really starting to stretch the point of the Star Wars stories. I can only recommend this if you are a really big fan of the original movies and want to see more from that setting.
Comic details:
Writer: Marc Guggenheim
Penciler: Alessandro Miracolo
Cover Artist: Ryan Brown
Publisher: Marvel
Published: March 29, 2023