Comics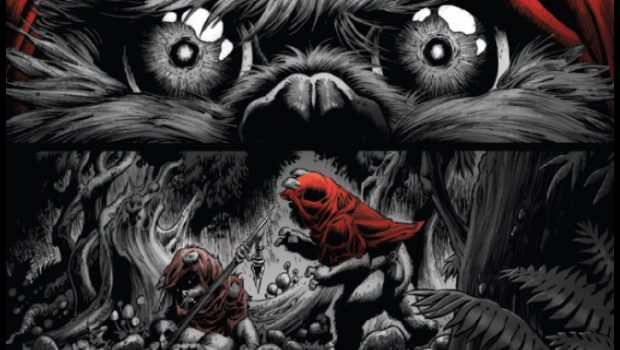 Published on April 17th, 2023 | by Tim Chuma
Star Wars: Return Of The Jedi – Ewoks #1 Review (2023)
Summary: Fun enough if you like the Ewoks. Worth a look if you just want some more Star Wars stories not related to the main storyline.
We continue the tour of every single minor character in Return of the Jedi with stories of the Ewoks seemingly set at an indeterminate time before the events of the movie but still in the lead up to it. I did not notice Wicket or any of the other notable Ewoks. There was an incident of one of them having a tripwire to dismount a speeder rider so obviously they had been doing that before the Rebellion task force showed up.
The stories are mostly light-hearted with different art styles but there is one that might be a bit too scary for young kids.
It reminded me somewhat of the Ewoks TV show and to a lesser extent the two movies that came out after Jedi. Supposedly these two movies are not longer part of official continuity but also originally the Death Star wreckage crashed into Endor and they had to abandon the planet so be thankful for that.
This one was fun enough. Since these are not really linked to the one story you can just pick these up if you want to see the one individual instalment or a particular character.
Comic details:
Writer: Alyssa Wong
Penciler: Kyle Hotz, Lee Garbett, Paulina Ganucheau, Caspar Wijngaard
Cover Artist: Ryan Brown
Publisher: Marvel
Published: April 12, 2023