Comics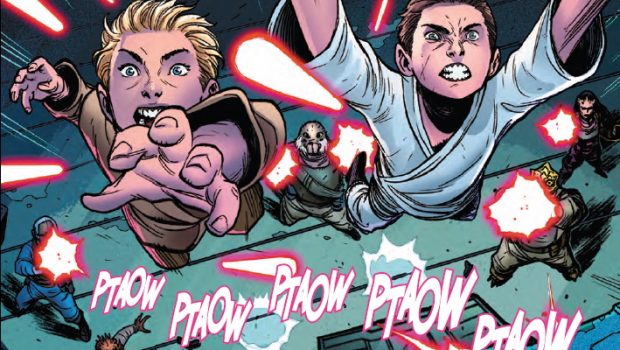 Published on May 8th, 2022 | by Tim Chuma
Star Wars: Obi-Wan #1 Review (2022)
Summary: Worth a look if you want to find out more about Obi Wan pre-Clone Wars that does not really have much about it in the movies or TV shows so far.
Reminiscing on his early childhood as a young Padawan Obi Wan writes in his journal on Tatooine. Although Obi Wan has been in a lot of stories now in the Clone Wars and prequel trilogy, there is not much around pre-Clone Wars for him or his story including how he came to be Qui-Gon Jinn's Padawan.
The main purpose of this comic seems to be as a tie-in for the new Disney Plus series so I was not expecting that much of it to be honest and there has already been a lot of comics for the War of the Bounty Hunters and now Crimson Reign series that didn't really seem to go anywhere. Hopefully this series shows more about the character and doesn't have too many spin offs.
I didn't really think that this comic was essential to get but if you are a fan of Obi Wan and Star Wars and want to find out more about a character that there is an entire period of their life missing from most of the stories then I would recommend this one.
Comic details:
Writer: Christopher Cantwell
Penciler: Ario Anindito
Cover Artist: Phil Noto
Publisher: Marvel
Published: May 04, 2022