Comics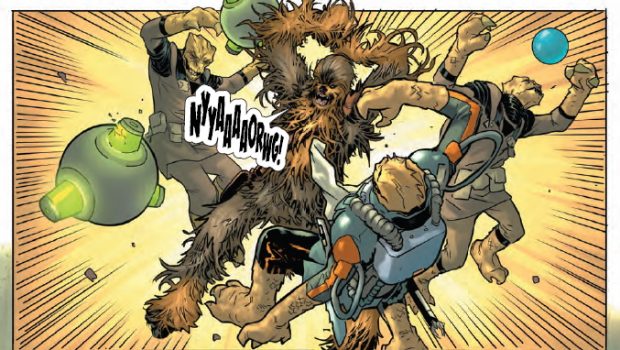 Published on December 2nd, 2021 | by Tim Chuma
Star Wars: Life Day #1 (2021) Review
Summary: The story of Han and Chewbacca the big softie on the most special day in the Star Wars galaxy.
Ever since the infamous "Star Wars Holiday Special" the story of Life Day has been a stand-in for Christmas/Thanksgiving in the Star Wars universe. I have seen a few of the Lego Star Wars specials now and this one follows in the same suit by having Han Solo and Chewbacca but having various stories around the same theme.
While the stories are seemingly unrelated they all have the main story of Han Solo and Chewbacca or another character being in a tight spot around Life Day and then finding some way out of it that benefits them if not the people they are up against.
Chewbacca is a big softie at heart and Han is always sensitive to his needs around this time of year as he misses his family and does not get the chance to go back and see them that much.
There are some familiar faces that pop up in the story and this one is recommended to the more casual fans of Star Wars who don't need to know the entire life story of some obscure side character.
A fun story and well worth it if you just want something to read and not be related to an ongoing storyline.
Comic details:
Writer: Steve Orlando, Cavan Scott, Justina Ireland, Jody Houser
Penciler: Georges Jeanty, Kei Zama, Ivan Fiorelli, Paul Fry
Cover Artist: Phil Noto
Publisher: Marvel
Published: November 24, 2021