Comics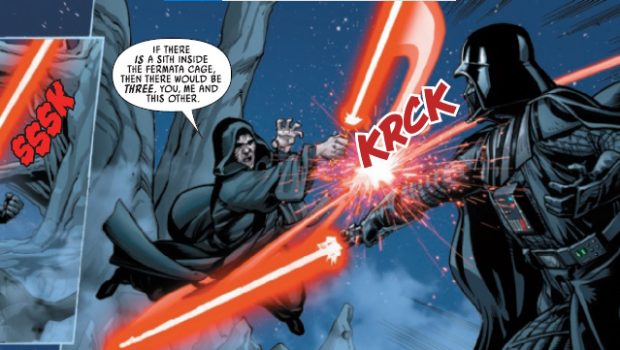 Published on March 12th, 2023 | by Tim Chuma
Star Wars: Hidden Empire #4 Review (2022)
Summary: Is this still going on? C'mon just let it be now!
This storyline continues on but supposedly does not have the sense to end yet. More annoyingly there are at least three different other comics that are about it intersect with it at the same location so it will do the annoying skipping thing between stories.
Seeing Emperor Palpatine and Darth Vader having a duel was interesting at least as it seems Palpatine does not use his lightsaber much anymore. He also knew Darth Vader was going to try and take a swing at him when his back was turned.
I am really only keeping going with this one as I started it and want to finish it. I would not recommend this series at all as there is heaps of better Star Wars content around now. Go watch season 3 of the Mandolorian or read the comic book series.
Comic details:
Writer: Charles Soule
Penciler: Steven Cummings
Cover Artist: Paulo Siqueira
Publisher: Marvel
Published: March 01, 2023