Comics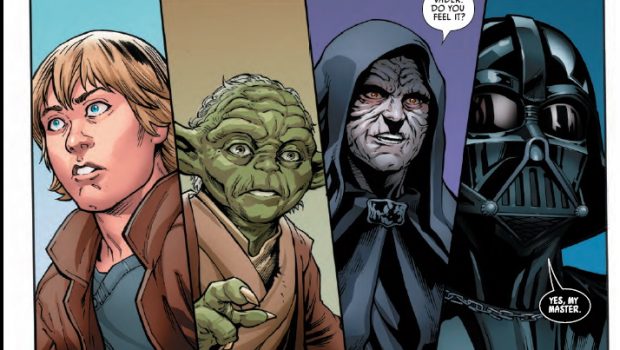 Published on December 14th, 2022 | by Tim Chuma
Star Wars: Hidden Empire #2 (2022) Review
Summary: It's at least better than the previous storyline but still not as hype as War of the Bounty Hunters. Will give it some more time.
After escaping to her safe house planet Lady Qi'ra instructs her two servants to activate the Fermata Cage again even knowing that the Emperor will know where it is straight away and come and destroy it. She has her own plans and knows what to do though, or does she?
I would say that this is slightly better overall than the last Star Wars crossover event even after just the two issues. Not as hype for it as War of the Bounty Hunters but I did read everything in the series and could get the entire storyline.
Not even sure you need to do that with this one, does not seem to be building to be as big of a story as we already know how it ends it was not a secret even from the start. As Andor has shown you can still do stories where you know the ultimate fate of a character as the backstory is the most interesting thing.
If everyone is going to meet up again in this one then Vader is going to get a shock to find how OP Doctor Aphra is now with the Spark Eternal controlling her. Luke would know to stay well away though and we already know T'Onga's crew and Vallance are going to fight each other.
This was solid enough and worth following if you are into this story.
Comic details:
Writer: Charles Soule
Penciler: Steven Cummings
Cover Artist: Paulo Siqueira
Publisher: Marvel
Published: December 07, 2022