Comics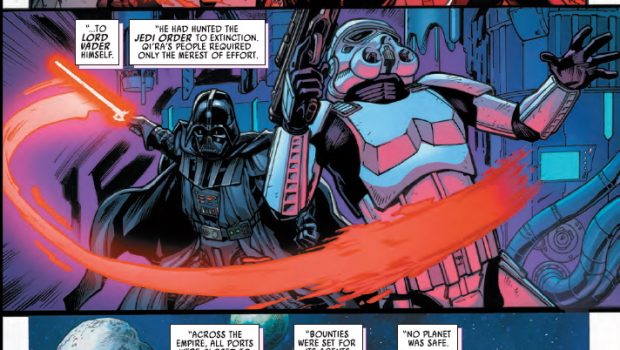 Published on November 20th, 2022 | by Tim Chuma
Star Wars: Hidden Empire #1 (2022) Review
Summary: A bunch of action to start off this series and the final story of the Crimson Dawn trilogy. Not sure if I will read all the crossovers but this one is worthwhile at least.
Emperor Palpatine finally realises that various crime syndicates are being played off against each other and goes looking for Crimson Dawn and Lady Qi'ra who makes good use of the artifact she had the Knights of Ren steal from Darth Vader's base on Mustafar to enact Darth Maul's plot against the Emperor.
This is the start of the new series for Star Wars that will eventually bring in all the various stories into it for crossovers but at the moment I am only really reading Doctor Aphra and Bounty Hunters. The previous one of these series turned out to be a damp squib, not nearly up to the thrills and spills of the War of the Bounty Hunters series and they already say at the start of it you are seeing what has already happened.
If you are following Doctor Aphra and the Bounty Hunters series then I would recommend this one as their storylines are about to cross over into it especially the Spark Eternal due to the major force incident that has happened in this story will ring the dinner bell for it.
Worth a look if you are following the Star Wars series and maybe just want to see the start of this one before it starts getting too complicated.
Comic details:
Writer: Charles Soule
Penciler: Steven Cummings
Cover Artist: Paulo Siqueira
Publisher: Marvel
Published: November 16, 2022