Hardware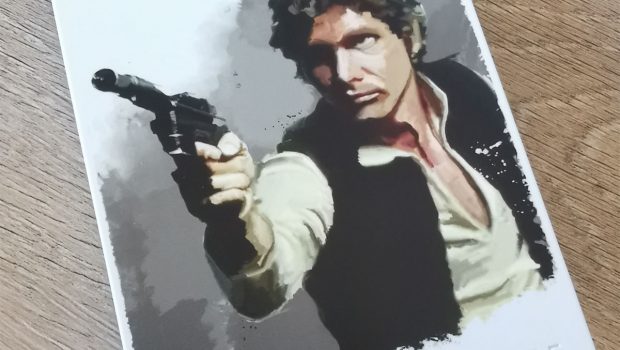 Published on December 23rd, 2022 | by James Wright
Star Wars Han Solo Drive (Special FireCuda Edition) Review
Summary: As a collectible the Star Wars Han Solo Drive (Special FireCuda Edition) is a masterpiece and offers 2TB of portable storage. As a gaming drive, you will need something faster!
If you're looking for some pop culture inspired external storage for your PC/Mac or Xbox featuring smuggler and hero Han Solo that would not look out of place in the Star Wars city of Coruscant, then look no further as this FireCuda high speed hard drive could probably make the Kessel run in 12 parsecs just like the Millennium Falcon. The Star Wars Han Solo Drive (Special FireCuda Edition) is also a 2TB model that could hold around 40 50GB PC games or a plethora of Bantha photos!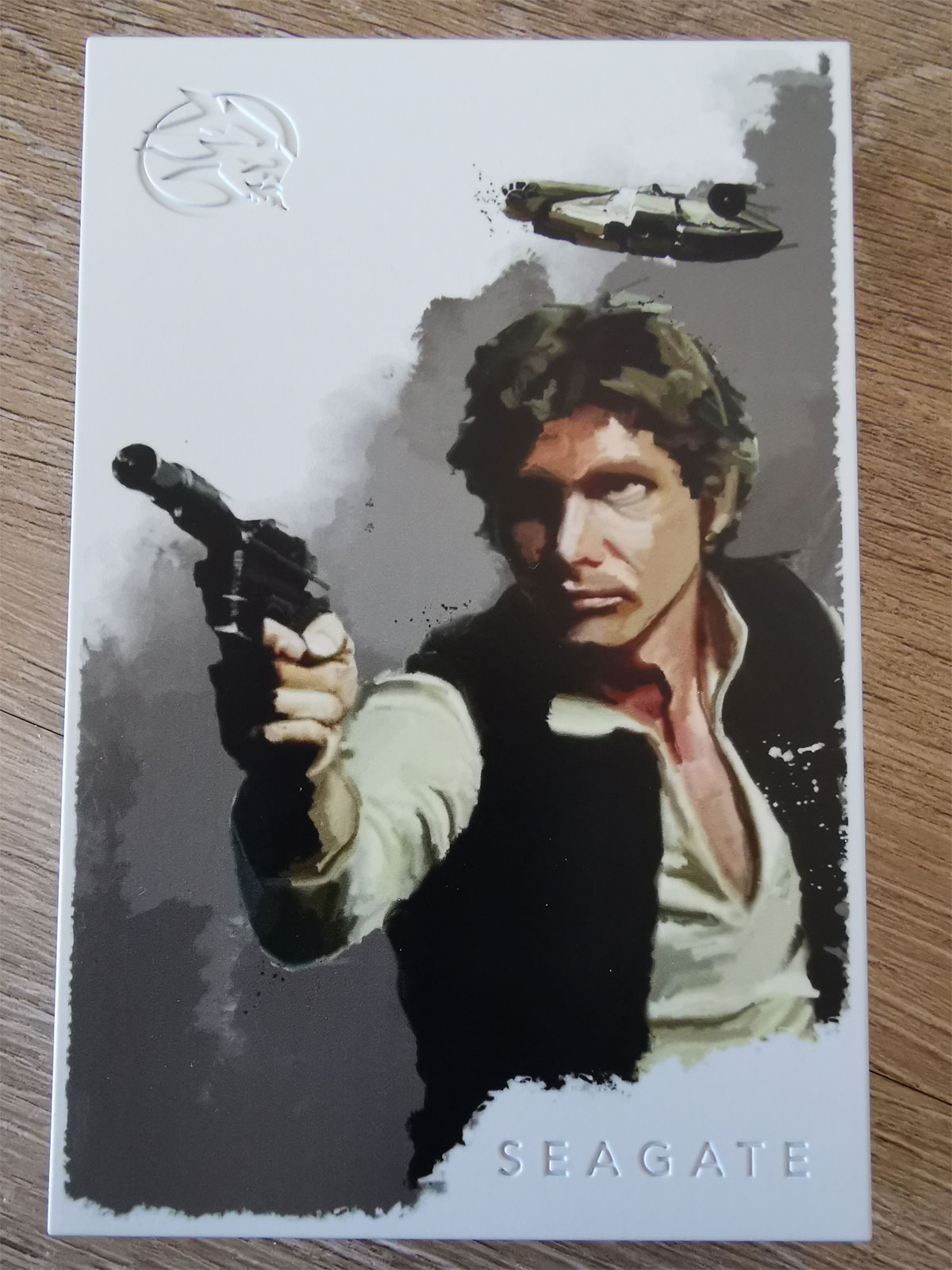 Official Specifications
Dimensions: 14.5mm (length) x 80mm (width) x 122.5mm (depth)
Weight: 167g
Compatibility: Xbox One, Xbox Series X|S, PS4, PS5, Windows and macOS systems
Comparable to other themed drives from Seagate, the FireCuda Star Wars Han Solo unit is visually very striking that boasts the classic Han Solo shot (pun intended) of him holding his trusty blaster. Additionally it boasts a sturdy and professional build to give you additional peace of mind, especially for those who are using this as a fully portable hard drive. It comes with Seagate's Rescue Data Recovery tool, including a toolkit to control the colours plus a USB 3.2 Gen 1 cable (albeit short) to connect it to your PC, Mac or Xbox.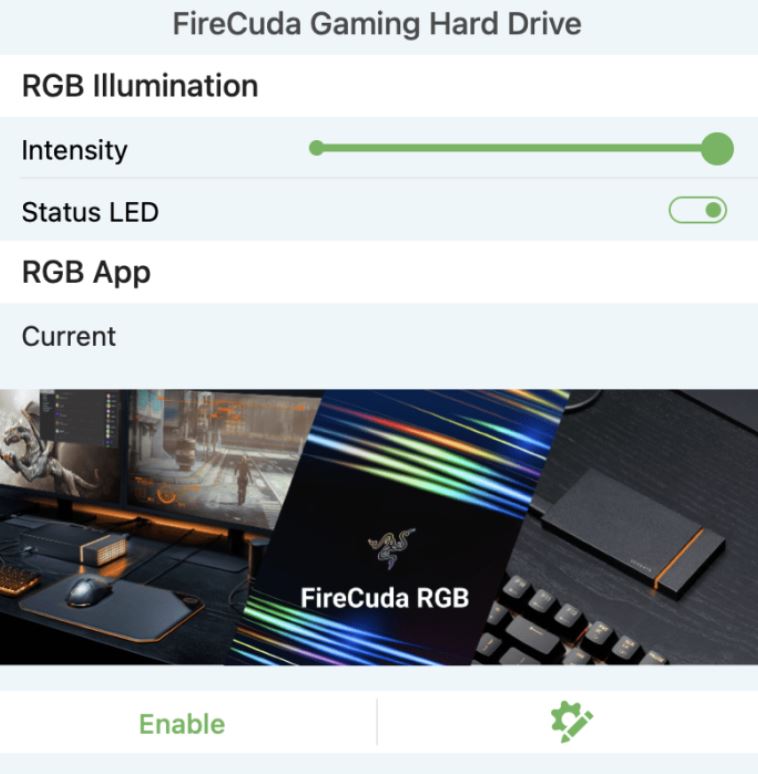 Unboxing Photos
Box contents
Han Solo™ Special Edition FireCuda External Hard Drive
USB 3.2 Gen 1 Cable
Quick start guide
Given this is an external drive, the speeds mirrored similar products with CrystalDiskBenchark scoring the sequential read times at 138.5MB/s and write at 137.3MB/s. ATTO Disk Benchmark again scored similarly with its sequential read at 131.5MB/s and write at 130.4MB/s. Nonetheless, it makes it ideal for storage (e.g. videos, photos, data). While it is possible to store games, some of the more disk intensive games may experience slower load times, however a decent CPU and large amount of memory will assist.
Final Thoughts?
The Star Wars Han Solo Drive (Special FireCuda Edition) is a glorious hard drive from Seagate that is aesthetically one of their best looking ones to date. The stylised Han Solo image perfectly encompasses this character and celebrates the fandom of Star Wars well. It also supports RPG LED lighting with the Seagate Toolkit software to give the drive another level of fanciness. Additionally, it's a well-sized portable drive at 2TB and comes with everything you need to start transferring files or even storing games on it.
Star Wars Han Solo Drive (Special FireCuda Edition) highlights
Light it Up
Customisable RGB LED lighting brings a galaxy of atmosphere to your drive
Lightspeed Afterglow
White LED lighting brings your drive a flash of colour
Fit for a Scoundrel
Designed with the confidence of infamous smuggler, Han Solo™
The Ultimate Collectible
This external hard drive is inspired by the Star Wars™ galaxy
Built to Connect
Works with PC, MAC, PlayStation and Xbox
Discover New Adventures
With up to 2 TB of capacity, you have room for a galaxy of media, files and games
Rescue Data Recovery Services
When the unexpected happens — like water damage or natural disaster — Rescue Services help you defend against data loss and retrieval costs so you can rest easier