Comics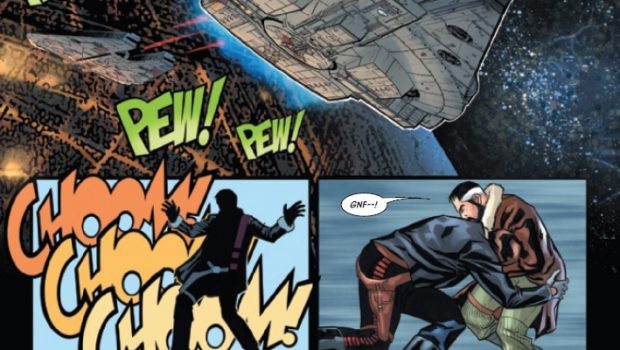 Published on March 12th, 2023 | by Tim Chuma
Star Wars: Han Solo & Chewbacca #10 Review (2022)
Summary: If you are super into stories with Han and Chewie then maybe get the trade paperback when it comes out.
Han Solo and Chewbacca finish up their limited series and it works out pretty much how you would expect. Seems a bit much just to explain why Han shot first while this entry and this series is not essential I would still recommend it as a fun distraction if you are into these characters.
While the action is not really up to the standard of the Bounty Hunters series it still has plenty to keep you entertained. There is not really that high stakes as this is set before the original Star Wars trilogy so you know the main characters will survive.
I did end up dipping in and out of this series but apart from Chewie's prison break and Han Solo's supposed "death" at one point it does not seem to have the high stakes that something like the War of the Bounty Hunters had although the Hidden Empire series wasted that good will.
This will be one to pick up as a trade paperback if you are super into Han and Chewie and even then there are plenty of one-shot stories you can get also.
Comic details:
Writer: Marc Guggenheim
Penciler: David Messina
Cover Artist: Phil Noto
Publisher: Marvel
Published: March 01, 2023