Comics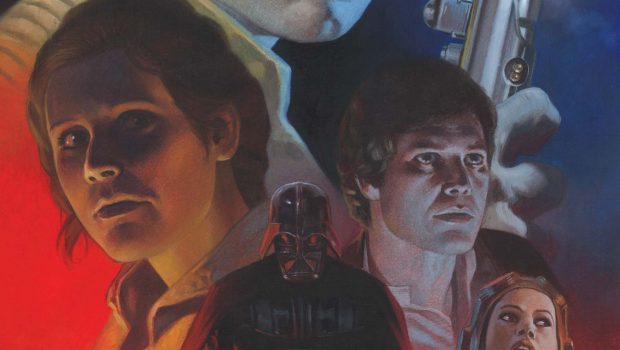 Published on December 25th, 2019 | by Tim Chuma
Star Wars: Empire Ascendant (2019) #1 Review
Summary: A clip show, but a good with with new stories from the Star Wars universe with new and familiar faces.
3
New faces for Star Wars
This is a compilation of a group of mini stories concerning various characters in the Star Wars universe including Valance from Target Vader, events leading up to the Empire Strikes Back, Darth Vader and Doctor Aphra.
The stories are not very long and probably would not warrant an issue of their own, but are good bridging material to encourage you to jump into the new stories. The one that looks most promising from what I have read in Target Vader and here is the Bounty Hunters series.
There is not really a through line for these and the perspective does jump around somewhat so now you can see the same story through different sides of the same war. Valance the bounty hunter is shades of grey as he works for whoever pays him but he still has morals.
The "Hoth base construction" story is a bit sketchy and that link to a new trilogy character is a bit of a stretch but still good background in general.
Dr Aphra is a new one for me, but it would be interesting to see how she goes with her own series as she seems like a Indiana Jones type in the Star Wars universe as they do have archaeologists after a fashion as the Emperor is always looking for Sith relics.
Not really an essential purchase, but good enough if you like the Star Wars characters and want to see some more of the characters.
Comic Details:
Writers: Ethan Sacks, Si Spurrier, Charles Soule, Greg Pak
Penciller: Caspar Wijngaard, Roland Boschi, Paolo Villanelli
Cover Artist: Ricardo Federici