Comics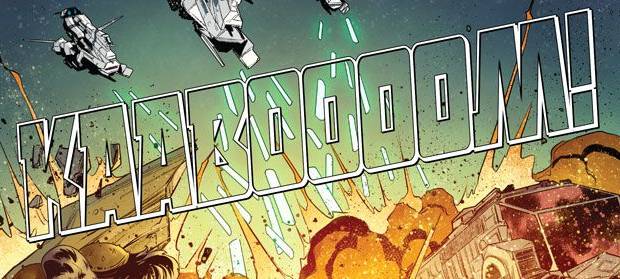 Published on September 30th, 2020 | by Tim Chuma
Star Wars: Doctor Aphra #4 (2020) Review
Summary: Things are heating up for Dr Aphra, how will she escape this time?
Dr Aphra gets double-crossed and locked underground while her former business partner takes the ring off to Tagge. They manage to escape but are held up by the small matter of their ship being destroyed along with the ancient city of Vaale. Detta is having second thoughts about his deal with Tagge and just wants to get the money and run but Aphra will not give up.
Another excellent addition to this storyline which seemed to finish quicker than normal for some reason. It does remind me of the old serialised radio plays that Star Wars was originally based on and as I said before Dr Aphra would make for a good show if they made one of her story.
Even though this is the fourth episode of this storyline you could still pick it up at this point and go with it as they recap it at the start. By this point there are not really any more characters that have been introduced and the story seems to be zipping along.
I would recommend this one if you are already following this story but don't worry if you have not read it until now.
A great addition to the series and I look forward to the next instalment.
Comic details:
Writer: Alyssa Wong
Penciler: Marika Cresta
Cover Artist: Valentina Remenar
Published: September 30, 2020