Comics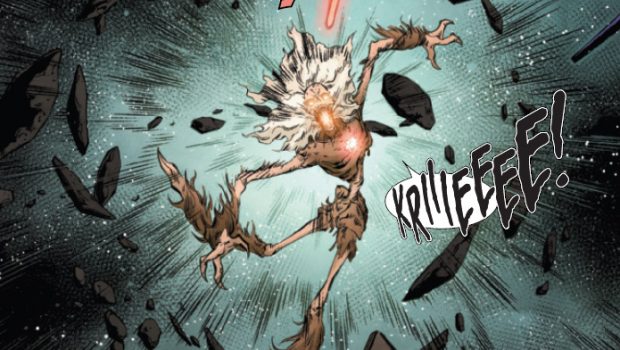 Published on July 25th, 2023 | by Tim Chuma
Star Wars: Doctor Aphra #34 Review
Summary: For fans of these two characters. I understand that not all of the storylines can be so big an expansive. This story felt like having a rest after all the events previous.
Having released the Starweird from what was actually a Jedi prison and not a temple, Doctor Aphra and Luke Skywalker very slowly try and get away from it. When they are finally outside and trying to fly away they realise the Starweird lives in space and it can chase them. Luke saves the day.
This was a nice enough short adventure with these two even if it didn't result in anything big at the end of it seemingly. Luke did seem to be a whole lot more chill about the whole being gassed and forced to help but overall ended up getting his comeuppance at the end.
Not all of the story arcs are going to be galaxy spanning adventures with an ancient evil involved but this one feels like the character having a bit of a rest before they go off and do something else. It is still seemingly somewhere between Empire and Jedi whatever ABY that is which is seeming longer and longer all the time.
Not really essential unless you are a ride or die with this character but a good enough wrap-up to this storyline.
Comic details:
Writer: Alyssa Wong
Penciler: Minkyu Jung
Cover Artist: Jung-Geun Yoon
Publisher: Marvel
Published: July 19, 2023