Comics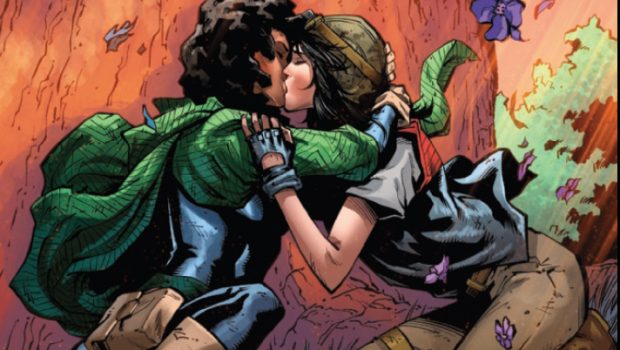 Published on May 9th, 2023 | by Tim Chuma
Star Wars: Doctor Aphra #31 Review
Summary: The real ending to the storyline and good to get to hang out with all these characters one last time before they all pair up and go off together. Still the most satisfying ending out of all the Star Wars comics so far.
All of Doctor Aphra's friends and former partners get together to hear from her after she comes around or is it an intervention? She predictably makes a fool of herself but Sana Starros encourages her to rush off and apologise to one particular person. Everyone gets their happy ending in this one even those you did not even know were a couple.
This is a damned satisfying ending to this storyline even with last entry having the big actual "event" of the series. It was good to just have the characters hanging out to tie some things up before they all go off in their separate directions.
I don't know how Doctor Aphra ended up being the one Star Wars comic I review consistently, maybe due to it being on the first ones I did review? I do follow the writer on socials but don't really interact with them that much. Not sure if this character is ever going to make the jump to the screen but who can tell these days given the events of the Mandolorian and other streaming series that have been willing to take a risk and bring in new characters who were not in the films.
Again with this one unless you have read at least the last issue before this one it is not going to make much sense, but if you are still on board at this stage in the storyline you would have been reading them regularly.
Comic details:
Writer: Alyssa Wong
Penciler: Minkyu Jung
Cover Artist: Rachael Stott
Publisher: Marvel
Published: May 03, 2023