Comics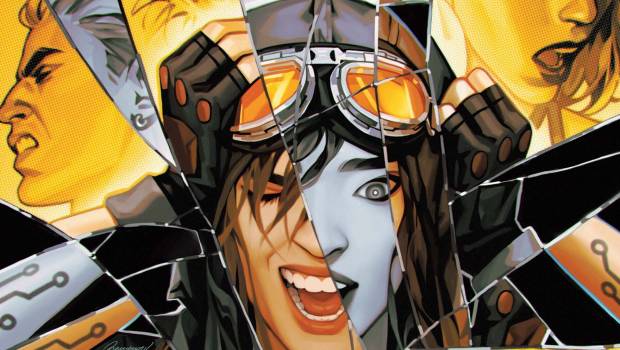 Published on August 31st, 2020 | by Tim Chuma
Star Wars: Doctor Aphra #3 (2020) Review
Summary: Things go from bad to worse and people continue to stab each other in the back for money, but that's not new for Dr Aphra it seems.
Picking up just after the floor has given way and most of her party fell down it. Dr Aphra has to deal with Tagge's mercenaries and the traps set by the architects to prevent entry. There are so many people trying to stab each other in the back it is hard to keep track. "Damn, that's cold even for Aphra!" made me laugh.
This entry of the story had a bit more action on the form of things going wrong and a lot more character development with the character's motivations being explored. As it turns out Dr Aphra can't really trust anyone she works with and there is some suspicion she was the one who told Tagge where they were going in the first place.
I had to laugh at the "why do people keep saying that?" line from Dr Aphra but supposedly she has a history of doing things that make people not trust her, so it is not really surprising how things turn out in this one.
Final Thoughts?
Looking forward to the next one of these and that is what you want from these stories. Dr Aphra is a great new character and I would like to see more of her with Darth Vader and read the story where she gets thrown out of the airlock.
Comic details:
Writer: Alyssa Wong
Penciler: Marika Cresta
Cover Artist: Valentina Remenar
Published: August 26, 2020