Comics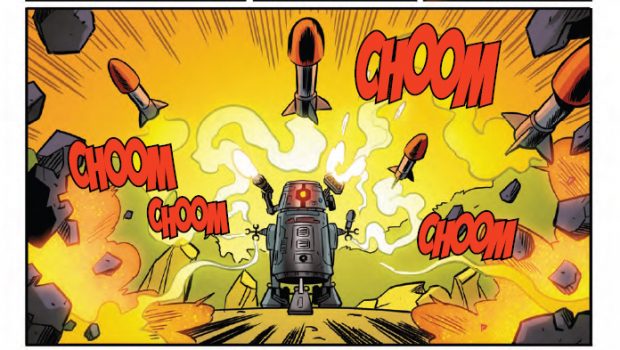 Published on February 27th, 2023 | by Tim Chuma
Star Wars: Doctor Aphra #29 Review (2020)
Summary: Like Bounty Hunters this series is another one that does not seem to clock that it should have wound up a while ago. This is at least less annoying than some of the other series.
Doctor Aphra and the Spark Eternal are on obscure planet looking for an old temple that turns out to be the site of a massacre by Sith Hunters of the Ascendant splinter group. The Spark Eternal gives Doctor Aphra vision of what happen and seems to be looking for something. In the mean time Sana Starros is still looking for Doctor Aphra and picks up Kho Phon Farrus who had abandoned them before to go work with the Crimson Dawn which ended poorly.
This one is more of a background plot episode to keep things ticking over more than having a bunch of action unless you include the visions. Three Triple Zero even gets to have a joke at one point when he suggests they cut her in half so each of them get to share the body, to which Dr Aphra and the Spark Eternal both tell him no.
I am sure this is going to cross over into the Hidden Empire storyline soon but I would recommend against reading that as it is just a mess. This one is fine for now and seems to be continuing on even if you think it should have reached a conclusion by now.
Comic details:
Writer: Alyssa Wong
Penciler: Natacha Bustos
Cover Artist: Ema Lupacchino
Publisher: Marvel
Published: February 22, 2023