Comics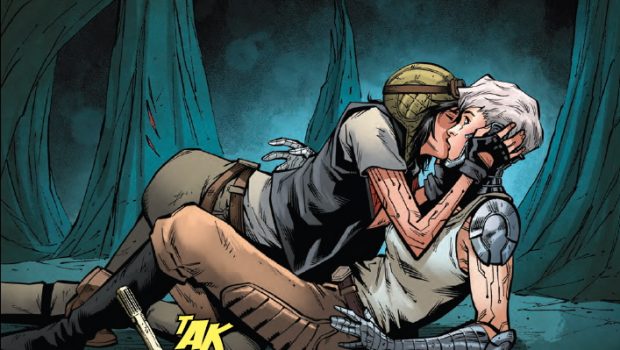 Published on November 20th, 2022 | by Tim Chuma
Star Wars: Doctor Aphra #26 (2020) Review
Summary: It is a showdown but not quite the final showdown as I had hoped. These characters will soon be involved in the Hidden Empire storyline.
Sanna Sarros and the crew have their final showdown with the Spark Eternal on the Vermillion. Will they be able to rescue Aphra?
There certainly is a lot going on in this one and hopefully you have been following the story or it would be pretty hard to work out what is going on at this point. They also tie it into the new Hidden Empire story so I only realised why one of the characters was in that story at that time after reading this one. I am sure this is going to happen a lot unless you read all of the Star Wars comics related to the Hidden Empire storyline but I have sworn off it after War of the Bounty Hunters.
Even though it was a bit of a fake-out with the whole confrontation thing, they did still leave something open for the next instalment. This is something this series seems to do well as Doctor Aphra always seems to land on her feet no matter what situation she is placed in but I am still not really sure at this point in the story.
This one was good enough but with the Hidden Empire storyline things might start get confusing for a bit as you have to buy all the Star Wars comics to get the storyline.
Worth a look if you are into this character and series.
Comic details:
Writer: Alyssa Wong
Penciler: Minkyu Jung
Cover Artist: W. Scott Forbes
Publisher: Marvel
Published: November 16, 2022