Comics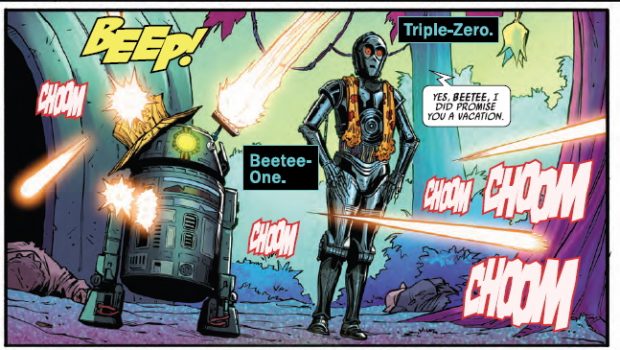 Published on October 4th, 2022 | by Tim Chuma
Star Wars: Doctor Aphra #24 Review
Summary: Alright if you have been following the story up to this point. Maybe better just to sit this out for bit if you have not.
The droids Betee-One and Triple Zero say hello to Sana Sarros and her crew and stop trying to kill them for a second while Doctor Aphra is still trapped in her memories with the Spark Eternal. She finds that she is someone else's memories and teams up with the Ascendant to try and get to the bottom of the situation.
While this was an interesting enough entry in the story it would be too confusing as to what is going on if you have come in just now. It may be best to just wait it out for the particular resolution to this part of the story or go back a few issues so you can read why things have gotten like this.
What is good is that I still do not know what is going to happen in this series so it is worth reading at least for that. Maybe there will be another crossover event coming up but I am most likely not going to go into it as much as I had enough during War of the Bounty Hunters.
Comic details:
Writer: Alyssa Wong
Penciler: Minkyu Jung
Cover Artist: Rickie Yagawa
Publisher: Marvel
Published: September 28, 2022