Comics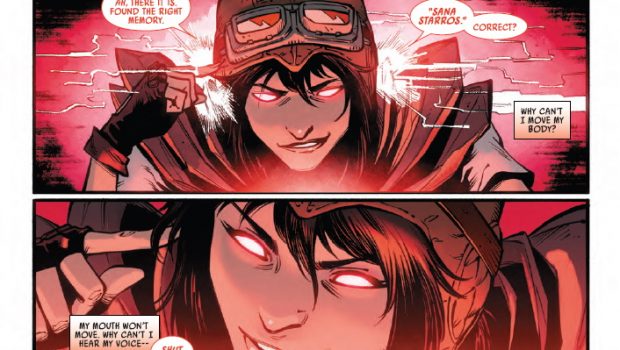 Published on July 4th, 2022 | by Tim Chuma
Star Wars: Doctor Aphra #21 Review
Summary: Well worth reading if you are on-board with the series. Maybe go back and read at least the last few if you are coming into the storyline new though.
With Doctor Aphra taken over by the Spark Eternal, Sana Starros escapes and is captured by Boussh and his crew and taken back to Domina Tagge for questioning. She promises to take care of Aphra and assembles a crack team of all Doctor Aphra's ex-partners to take her down.
This is an interesting take on the story as there is not really much they can do with Doctor Aphra being possessed as there is nothing anyone can do at the moment to take her down without a lot of backup.
The storyline doesn't really seem to be following anything to do with the Crimson Reign story at the moment which is a relief as that one turned out to be a fizzer. Not sure how they are going to get back to being about Doctor Aphra's adventures for a while yet.
Worth a look if you are still following the adventures of this character, but you have to have read the previous stories or it will not make much sense.
Comic details:
Writer: Alyssa Wong
Penciler: Minkyu Jung
Cover Artist: W. Scott Forbes
Publisher: Marvel
Published: June 29, 2022